Add to Cart
Zofia Bystrzycka Opowiadania sentymentalne Paperback 19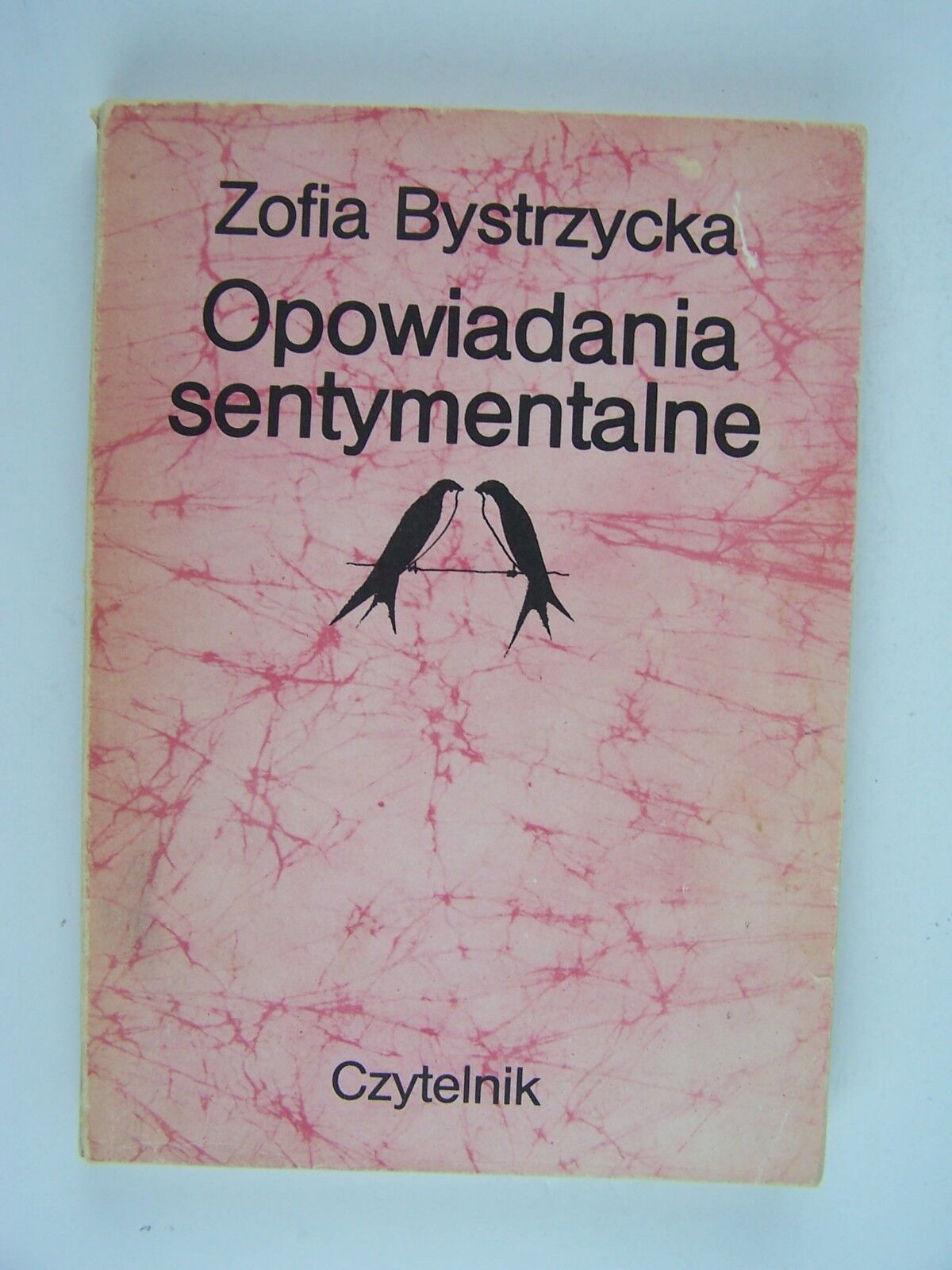 Free Shipping
Buy with Confidence
Accepted Secure Payment Options
Need help buying?
Seller Information:
kokomousse
View seller's other items
Item Information
| | |
| --- | --- |
| Condition | Very Good |
| Format | Paperback |
| Publication year | 1979 |
| Year | 1979 |
| Estimated Shipping | 15 - 20 Days |
Item Description
This listing is for Zofia Bystrzycka Opowiadania sentymentalne Polish Paperback 1979.
Urodziła się w ważnej dla miasta rodzinie przemyskiej. Dziadek Michał (1864-1957) był przemysłowcem, właścicielem tartaku. Jej rodzicami byli Tadeusz (1899-1940, inżynier architekt) i Helena, z domu Stankiewicz (członkini POW). Zarówno ojciec, jak i dziadek pełnili funkcję burmistrza Przemyśla. Miała dwie siostry i brata Przemysława (ur. 1923). Rodzina posiadała dwie kamienice w Przemyślu, pierwsza pod adresem Rynek 9 została nabyta dla Tadeusza jako prezent ślubny, druga przy ul. Serbańskiej 7 wybudowana przez Tadeusza i przylegająca do pierwszej, mieściła Książnicę Naukową (wydawnictwo i księgarnię), których był właścicielem.
12 kwietnia 1940 r., dwa dni po aresztowaniu ojca przez NKWD, została przesiedlona wraz z rodziną w głąb ZSRR do Kazachstanu. Od roku 1943 w I Armii Wojska Polskiego (batalion fizylierek). Była w tym czasie korespondentką wojenną. Następnie trafiła do Wyższej Szkoły Oficerów Polityczno-Wychowawczych w Moskwie. Wykształcenie uzupełniła w paryskiej Szkole Filmowej już jako żona Jerzego Putramenta, w czasie gdy był on ambasadorem PRL w Paryżu (1947–1950). Była członkiem PPR w latach 1944–1948 i członkiem PZPR od 1948 roku.
Po wojnie była związana z polską prasą kobiecą (przede wszystkim ze "Zwierciadłem"). Uprawiała początkowo dziennikarstwo i satyrę, około 1956 roku zajęła się prozą. Jej twórczość to głównie felietony (bliskie satyrze), powieści obyczajowo-psychologiczne (mające największe znaczenie), a także humoreski.
Członek Rady Krajowej PRON w 1983 roku.
W 1977 za powieść psychologiczną Kontuzja otrzymała nagrodę I stopnia od Ministerstwa Kultury i Sztuki. Ponadto była odznaczona Krzyżem Komandorskim i Kawalerskim Orderu Odrodzenia Polski, Złotym Krzyżem Zasługi, Medalem 30-lecia Polski Ludowej, Medalem "Za zasługi dla obronności kraju" i innymi odznaczeniami.
W kamienicy, która została w roku 1919 kupiona przez dziadka Zofii Bystrzyckiej i była do lat 50. XX w. własnością rodziny Bystrzyckich, znajduje się Muzeum Historii Miasta Przemyśla.
Please see our other listings as we have many related items and various other treasures you may be interested in!!! I do combine winning auctions for savings on shipping and try to keep shipping charges as close to accurate as possible. Thanks for visiting our listings and especially for bidding!!!
Recent Reviews
Recent Questions & Answers
How long is shipping to Ashburn, VA?
Answer:
Approximately 15 - 20 Days
What is your best price for this item?
Answer:
The lowest price I accepted including shipping
$45.28
Buy Now
Zofia Bystrzycka Opowiadania sentymentalne Paperback 19