Add to Cart
Erotic Comedy Drama Thriller VHS Video 2 Tape Lot #16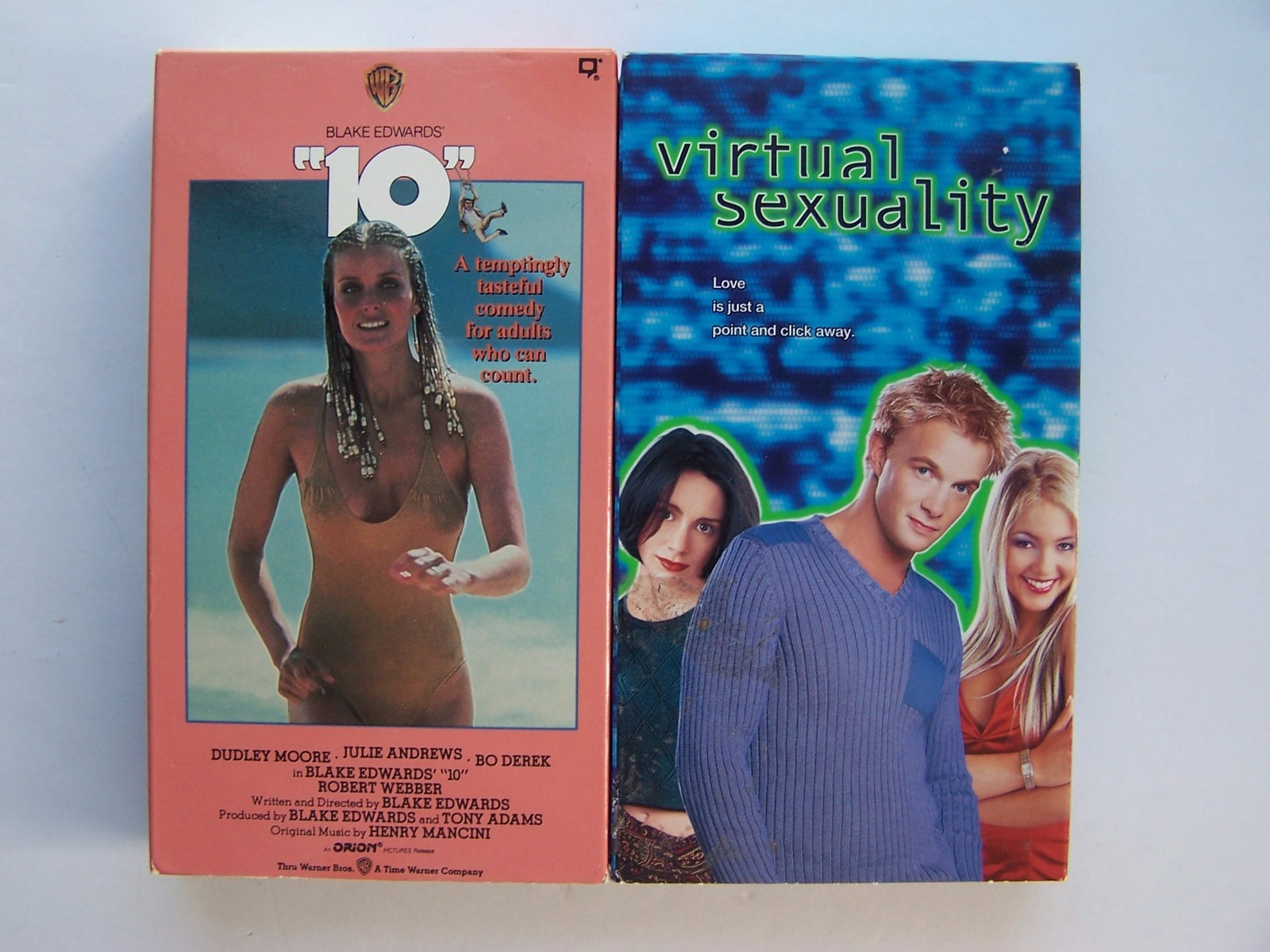 Free Shipping
Buy with Confidence
Accepted Secure Payment Options
Need help buying?
Seller Information:
kokomousse
View seller's other items
Item Information
| | |
| --- | --- |
| Condition | Very Good |
| Genre | Drama |
| Rating | R |
| Signal standard | Ntsc |
| Sub genre | Comedy |
| Estimated Shipping | 15 - 20 Days |
Item Description
This listing is for Erotic Comedy Drama Thriller VHS Video 2 Tape Lot #16.
One of the best comedies of the 1970s, Blake Edwards's ode to midlife crisis and the hazards of infidelity now plays like a valentine to that self-indulgent decade, and it's still as funny as it ever was. In the signature role of his career (along with "Arthur"), Dudley Moore plays a songwriter with a severe case of marital restlessness, and all it takes is a chance encounter with Bo Derek (in her screen debut) to jump-start his libido. Julie Andrews plays Moore's girlfriend, who will only tolerate so much of his desperate need to reaffirm his sexual vitality, while Moore pursues Derek to a tropical rendezvous. The action builds to the now-famous bedroom scene that sent everyone rushing to the music store for their own copy of Ravel's Boléro. Talk about a classical climax!
* Virtual Sexuality [VHS]
Virtual Sexuality tells of a teenage girl Justine who is tired of being a virgin and wants to just get the big 'it' over with. The trouble really is that no one really fits her idea of the perfect bloke. She expects far too much, and knows way too little about sex and love. Sometimes the man for us is someone right near us, a person we would never expect.
While out with Chas (the nerd boy underdog) at a Virtual Reality show, she is intrigued by a make over machine. Justine being super cute and naive enters this machine and finds it rather interesting. After looking around it a bit and getting a feel for it she starts to see how it works. You can change your features , hair color and various other things. Justine messes around with this a bit and designs the perfect man in her eyes. Blonde, blue eyes , and manhood fit for John Holmes. Chaos ensues when a accident causes the machine to malfunction and the male (Jake) image Justine created is now real! It's basically a coming of age movie with a little Frankenstein mixed in. It has lots of nice little surprises in it , and those accents! It was refreshing to see a movie aimed at teenagers set somewhere else other than Middle America. This was surprisingly refreshing and a good visual treat.
Please see our other listings as we have many related items and various other treasures you may be interested in!!! I do combine winning auctions for savings on shipping and try to keep shipping charges as close to accurate as possible. Thanks for visiting our listings and especially for bidding!!!
Recent Reviews
Recent Questions & Answers
How long is shipping to ?
Answer:
Approximately 15 - 20 Days
What is your best price for this item?
Answer:
The lowest price I accepted including shipping
$10.64
Buy Now
Erotic Comedy Drama Thriller VHS Video 2 Tape Lot #16