Add to Cart
DT SWISS / HUGI (Hayes) 36h ONYX front disc hub
Item Description
This is an unlaced ( zero miles ) DT SWISS /HUGI (Hayes) ONYX front disc hub ... shown as previously laced, below.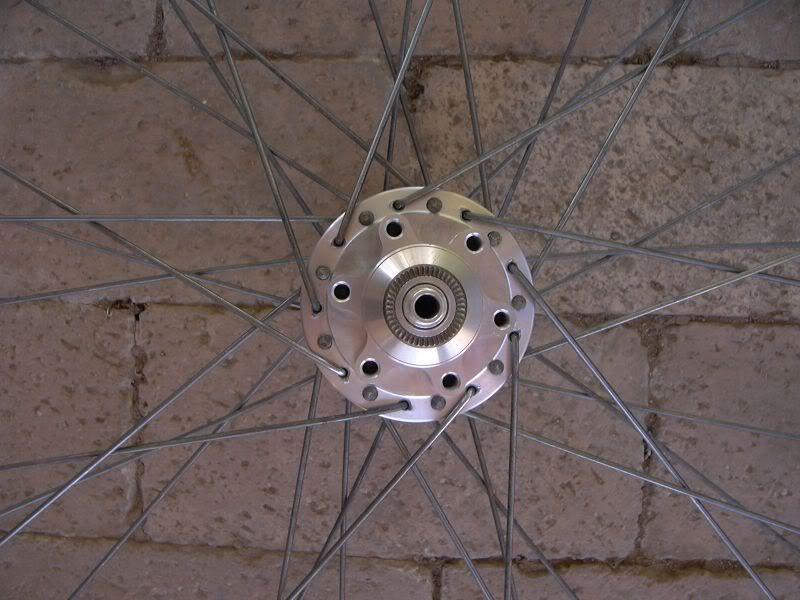 While the REAR Onyx hubs use a standard pawl mechanism and are therefore very different from the DT 240 rear hubs which use a STAR RATCHET instead of a pawl mechanism, there isn't too much difference from a  DT 240 front hub except the diameter of the hub shell.  If you are looking for a 36h disc hub, this one will serve you well.
Please allow $8 for shipping.
Thanks for looking!
Recent Reviews
Recent Questions & Answers
DT SWISS / HUGI (Hayes) 36h ONYX front disc hub