Add to Cart
Collegeville Bible Commentary: The Book of Revelation N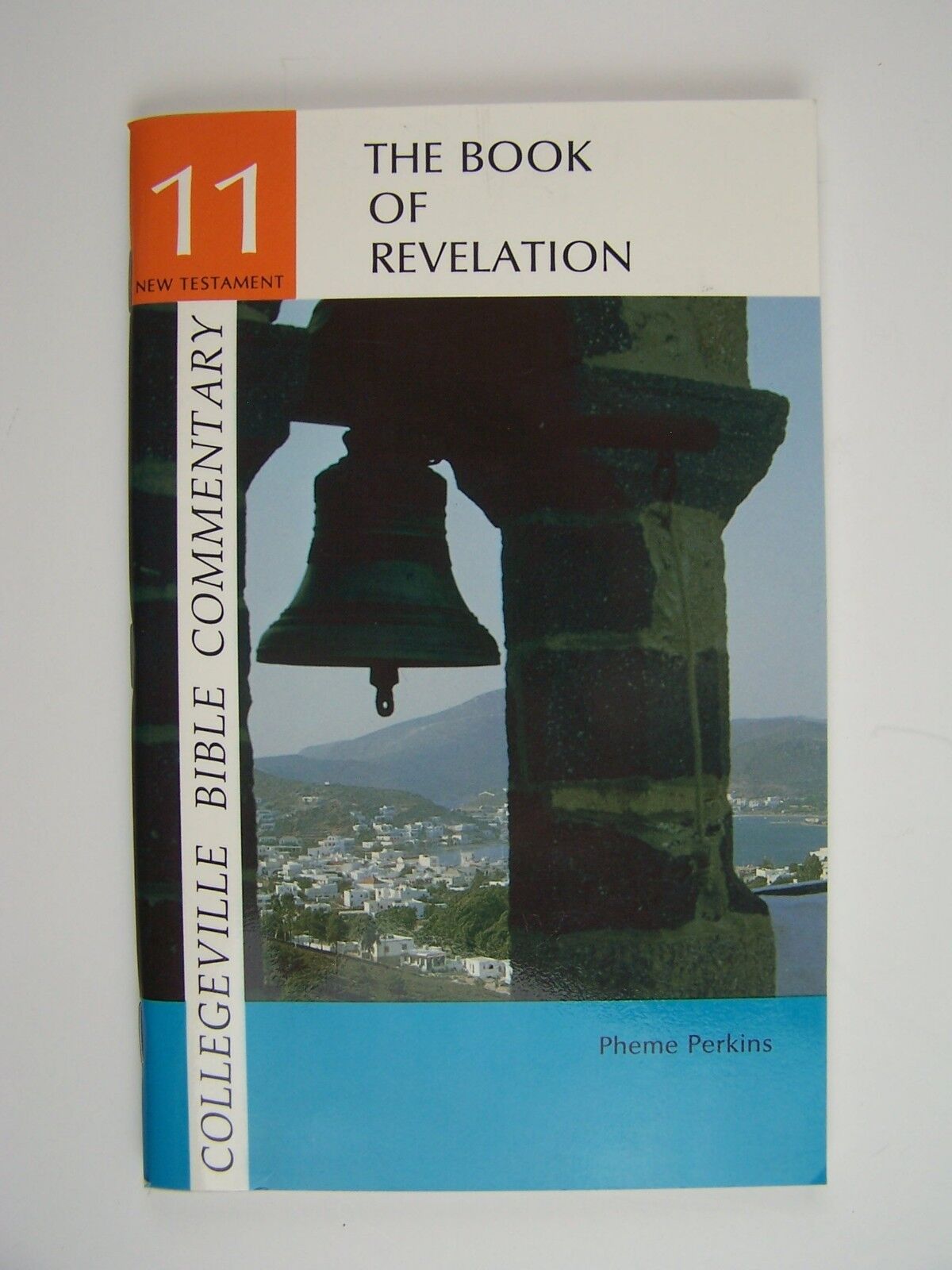 Free Shipping
Buy with Confidence
Accepted Secure Payment Options
Need help buying?
Seller Information:
kokomousse
View seller's other items
Item Information
| | |
| --- | --- |
| Condition | Very Good |
| Educational level | High School |
| Format | Paperback |
| Isbn | 9780814613115 |
| Language | English |
| Product type | Workbook, and Study Guide |
| Publication year | 2005 |
| Special attributes | Illustrated |
| Subject | Religion |
| Topic | Bibles |
| Estimated Shipping | 15 - 20 Days |
Item Description
This listing is for The Book of Revelation (Collegeville Bible Commentary New Testament Series No 11).
Series: Collegeville Bible Commentary - New Testament Series No 11 (Book 11)
Publisher: Liturgical Pr (February 1, 1983)
The author starts her introduction by decrying "a misunderstanding of Revelation which assumes that it is a symbolic code predicting the exact persons and events that are leading to the end of the world. This type of understanding has existed in heretical Christian circles since the second century A. D. …The church did not end Sacred Scripture with this book in order to provide glorified predictions of future events." (p. 5) This typically Catholic current approach leaves behind Left Behind, the Rapture, dispensationalist fundamentalism, etc.
The author (page 7) subscribes to the familiar theory that the symbolism in Revelation was used to ward off Roman persecution and suppression. James Efird (How to Interpret the Bible, p. 78) states well the opposing position: "There is no way that the message [of Revelation] could be misunderstood even by the persecutors. …The persecutors did not really care what these writings said. The apocalyptic writers were not advocating armed rebellion. …The persecutors probably thought that these books might even help to keep these people more passive."
This book's position on Revelation's authorship: "Even in ancient times people recognized that the two books [Revelation and the Fourth Gospel] could not have been written by the same person, since they do not have the same style." (p. 8) As to date, "Tradition associates Revelation with the period of the emperor Domitian (assassinated A. D. 96)." (p. 9) (No mention or dismissal is made of the competing Stuart-Schaff-Lightfoot-Wallace case for the Neronic Sixties.) Concerning circumstances, "The persecution referred to in Revelation must have been a local phenomenon. Perhaps it was even instigated by local officials or other citizens who wanted to demonstrate their own loyalty to Roman imperial rule." (ibid.)
This 88-page booklet, which combines New American Bible translations with accompanying commentary, concludes with useful review aids and discussion topics. Examples: How does Revelation resemble a movie? How does Christ's messianic victory differ from the victories of the mythic heroes? How would you apply the teaching of the letters [to the churches] to Christians today?
Please see our other listings as we have many related items and various other treasures you may be interested in!!! I do combine winning auctions for savings on shipping and try to keep shipping charges as close to accurate as possible. Thanks for visiting our listings and especially for bidding!!!
Recent Reviews
Recent Questions & Answers
How long is shipping to ?
Answer:
Approximately 15 - 20 Days
What is your best price for this item?
Answer:
The lowest price I accepted including shipping
$21.96
Buy Now
Collegeville Bible Commentary: The Book of Revelation N