Add to Cart
Almond Orange Body Lotion, E-Book
Free Shipping
Buy with Confidence
Accepted Secure Payment Options
Need help buying?
Item Description
504 Relaxing Bath and Beauty Recipes Ebook 

  504 Relaxing Bath and Beauty Recipes on Ebook.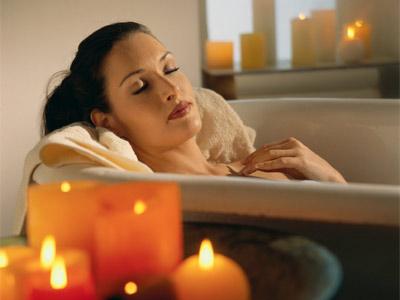 You can save money and at the same time know exactly what your bath and beauty products contain by making your own with the simple recipes contained in 504 Bath and Beauty Recipes!
 
Why take chances with your beauty care when you can easily and quickly make your own products and know that you are not getting a product with harsh chemicals and unknown ingredients? 504 Bath and Beauty Recipes contains recipes for:
Bath
Body Powders
Body Soaps/Scrubs
Perfumes/Body Sprays
Hair Care
Lotions/Creams/Toners
Facial Soaps/Cleansers/Masks
Lip Balms
Deodorants
Teeth Care
Nail Care
Eye Care
Injuries & Sore Muscles
Massage Oils
If you want to make bath and beauty products yourself using natural ingredients then you need 504 Bath and Beauty Recipes .
To all the men, who loves their women, order this ebook and show your love for your working lady.
 Just think of the love you will show your wife by having a bath tub for her to soak in all night after coming home.
 She will love you all Night Long. :O)
Just do different one everyday, it will keep the Love in your family for ever.
It good for kids too.
Here are some of the 504 Bath and Beauty Recipes you will Love to Relax in all day or night after a long day of work.
1. Apple Tart Soap
2. Apricot Freesia Tarts
3. Aspen Dreams Bath Salts
4. Balancing Bath Salts
5. Balancing Epson Salt Bath
6. Balancing Fizzy Bath Salts
7. Balancing Red Earth Salts
8. Balancing Seaweed Salts
9. Basic Bubble Bath
10. Basil and Lime Bath Salts
11. Bath Cookies
12. Bath Bombs / Bath Fizzies
13. Bridal Bath Salts
14. Bubble Bags
15. Candy Cane Bath Salts
16. Candy Cane Swirl
17. Chamomile Fields Shampoo
18. Champagne Bubble Bath
19. Camphor and Clary Sage Soap
20. Cherry Berry Bubble Bath
21. Cherry Cheesecake Soap
22. CHOCOLATE SOAP
23. Citronella Soap
24. Citrus Yum
25. City Shampoo (Removes Impurities from Hair)
26. Cookie Cutter Soaps
27. Cold Cream Soap
28. Cranberry Bubble Bath
29. Creamy Rosemary
30. Chocolate Cookie Soap
31. Cinnamon Soap
32. Citrus & Calendula Soap
33. COFFEE & CREAM SOAP
34. Coffee and Cream Soap 2
35. Creamsicle Soap
36. Cucumber Loofah Soap
37. Custom - Scented Bath Crystals
38. . Custom - Scented Bath Oil
39. Custom - Scented Bath Powder
40. Custom - Scented Bath Salts
41. Custom - Scented Bubble Bath #1
42. Custom - Scented Bubble Bath #2
43. Custom - Scented Shampoo
44. Custom - Scented Shower Gel
45. Deep Conditioner for Beautiful Hair
46. Desert Sands Layered Bath Salts
47. Detox Bath
48. Dry Shampoo
49. EARTH ANGEL BATH CRYSTALS
50. Earth Bath Salts
51. Earth Clay Soap
52. Earth Harvest Bath Salts
53. Easy Valley Blossom Bath Salts
54. Easy Milk Bath
55. EGG SHAMPOO
56. Euphoric Bath Salts
57. Euphoric Epson Salt Bath 
58. Euphoric Fizzy Bath Salts
59. Euphoric Red Earth Salts
60. Euphoric Seaweed Salts
61. Fields of Gold Milk Bath
62. Fizzy Bath Crystals
63. Fresh Aloe Vera and Nettle Leaf Soap
64. Foaming Vanilla Bath
  70. Gardening Soap
80. Honey Herbal Hair Conditioner
90. Lavender Milk Bath
100. Milky Bath Salts
110. Ocean Blue Bath Salts
120. PMS Bath Oil
  130. Rose Cold Cream Soap
  140. SOFT SOAP
  150. Tangerine Dream Bath Salts
  160. Vanilla Rose Bubble Bath Gel
170. AVOCADO EYE CREAM
180. Cocoa Butter Hand Cream
190. Creme' de La' Creme!
200. Hand Cream
210. Jasmine Hand & Body Lotion
220. Lotion Bar 4
230. MILK & HONEY LOTION
240. REJUVENATING CREAM
250. Whipped Creme
260. AVOCADO MASK (conditions and prevents dryness)
270. CALIFORNIA AVOCADO CLEANSER AND MASK
280. Creamy Avocado Mask
290. EXFOLIATING FOOT MASK
300. HEAVENLY MASK
310. Honey Oatmeal Scrub Soap
320. LEMON FACIAL MASK (for dry skin)
330. MINT SOUFFLÉ MASK (for tired skin)
340. Orange Poppy Body Scrub
350. Peach Tightening Mask
360. SCRUB AND GLOW FACIAL CLEANSER
370. YOGURT MUD PACK
380. DreamTouch Massage Oil
390. Falling Stars Body Mist
400. Minty Fresh Massage Oil
410. Sexual Energy Oil #1:
420. Wild Fields Massage Oil
430. BROWN SUGAR CALLUS EXFOLIATOR
440. Citrus Blooms Body Splash
450. Do it Yourself "Petroleum" Jelly
460. HERB GARDEN SPLASH 
470. Lemony Lavender Toner
480. Paraffin Wax Treatment For Hands -
490. SKIN CONDITIONER (for oily or scaly skin)
500. Violet
501. VINEGAR FACIAL CONDITIONER (for moderately oily skin)
502. VINEGAR RINSE
503. Whispering Rain Body Mist
504. WITCH HAZEL SKIN CLARIFIER
So Purchase It Now and Start Relaxing.
I will email you the Ebook in 24 hours after I recieve your payment of $1.99.
Recent Reviews
Recent Questions & Answers
What is your best price for this item?
Answer:
The lowest price I accepted including shipping
$1.99
Buy Now
Almond Orange Body Lotion, E-Book