Item Description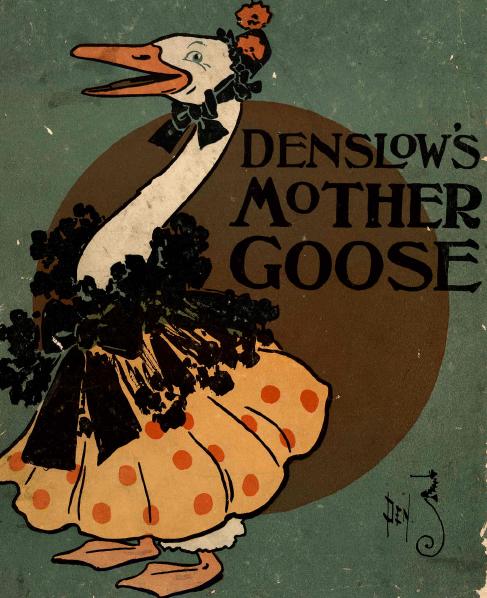 THE ULTIMATE  CHILDREN'S  
DIGITAL BOOK COLLECTION!!
OVER 400+ "CHILDREN'S"
PDF BOOKS ON 1 DVD-ROM
THE MOST COMPLETE COLLECTION SOLD!
SOME VERY RARE AND HARD TO FIND BOOKS INCLUDED HERE!
GREAT FOR PARENTS, TEACHERS AND HOME SCHOOLERS!
VERY EASY TO USE. ALL BOOKS ARE IN THE PDF FORMAT FOR EASY VIEWING ON YOUR COMPUTER SCREEN. EASY FOR CHILDREN OF ALL AGES TO USE! IF THEY CAN PRESS THE PAGE UP OR PAGE DOWN KEYS OR USE THE MOUSE THEN THEY CAN EASILY READ ALL OF THE BOOKS! ADOBE READER IS NECESSARY TO VIEW OR READ THESE AND IS INCLUDED ON THE DISK IF YOU DO NOT HAVE INSTALLED ALREADY.  ALL THIS FOR 1 LOW PRICE, JAM PACKED ON 1 DVD-ROM DISK! OVER 4GB OF E-BOOKS!
THIS IS A FABULOUS COLLECTION OF CHILDREN'S E-BOOKS. 
AT LEAST 125+ ARE ILLUSTRATED PICTURE BOOKS!
JUST LOOK AT WHAT YOU WILL RECEIVE
A CHILDS GARDEN OF VERSES
A CHRISTMAS CAROL
A CHRISTMAS SNOWFLAKE
A LITLLE PRETTY POCKET BOOK
A PICTURE BOOK FOR LITTLE CHILDREN
A STORY GARDEN FOR LITTLE CHILDREN
A TREASURY OF PLEASURE BOOKS FOR YOUNG PEOPLE
A VISIT FROM SAINT NICHOLAS
A WONDER BOOK FOR GIRLS AND BOYS
ABC BICYCLE BOOK
ADVENTURES OF MOTHER HUBBARD
ALGERNON HALL
ALICE AND OTHER FAIRY PLAYS FOR CHILDREN
ALLADIN
AN AMERICAN BOOK OF GOLDEN DEEDS
AN APRIL SHOWER
ANNA A TALE FOR CHILDREN
ANNES TERRIBLE GOOD NATURE AND OTHER STORIES
ANOTHER BOOK OF VERSES FOR CHILDREN
APPLE PIE
AROUND THE WORLD
AT GRANDPAS FARM
AUNT ANNS LESSON BOOK
AUNT JANES STORIES
AUNT JUDYS SONG BOOK FOR CHILDREN
AUNT LOUISAS WEE STORIES
BABYLAND
BABYS ABC BOOK
BABYS OWN AESOP
BALLAD OF THE LOST HARE
BASEBALL ABC
BEDTIME STORIES
BEST STORIES TO TELL TO CHILDREN
BETTY BOBBY AND BUBBLES
BIG ABC BOOK
BILLY BOUNCE
BINKOS BLUES
BLACK AUNT STORIES AND LEGENDS
BLACKBIRDS NEST
BONNIE BAIRNS
BOOK OF KNIGHT AND BARBARA
BRIGHT AND EARLY
BRIGHT-WITS
BROOKS S READERS 1ST
BROOKS S READERS 2ND
BROOKS S READERS 3RD
BROOKS S READERS 4TH
BROOKS S READERS 5TH
BROOKS S READERS 6TH
BROOKS S READERS 7TH
BROOKS S READERS 8TH
BUDDY JIM
BUMBLEBEE BOGO S BUDGET
BUSY FOLK
CAMPING
CATS CRADLE
CHILDREN OF OUR TOWN
CHILDRENS BOOK OF BIRDS
CHILDRENS BOOK OF CELEBRATED PICTURES
CHILDRENS BOOK OF CHRISTMAS STORIES
CHILDRENS BOOK OF GARDENING
CHILDRENS HOMER
CHILDRENS NONSENSE BOOK
CHILDRENS RHYMES GAMES SONGS AND STORIES
CHILDRENS RIGHTS
CHILDRENS SINGING GAMES
CHILDRENS SONGS OF CITY LIFE
CHRISTMAS EVERYDAY AND OTHER STORIES
CHRISTMAS MORNING
CHRISTMAS PLAYS FOR CHILDREN
CLASSIC STORIES FOR THE LITTLE ONES
CUP OF SWEETS
CYR GRADED ART READERS BK2
CYR GRADED ART READERS BK3
DAISY
DEAR SANTA CLAUSE
DEATH AND BURIAL OF POOR COCK ROBIN
DESCRIPTIVE SCENES FOR CHILDREN
DOMESTIC ANIMALS A STORY-BOOK FOR CHILDREN BK2
DRAMAS FOR CHILDREN
EASY RHYMES FOR CHILDREN
EDITHAS BURGLAR
ELSON GRAMMAR SCHOOL READER BK1
ELSON GRAMMAR SCHOOL READER BK2
ELSON GRAMMAR SCHOOL READER BK3
ELSON GRAMMAR SCHOOL READER BK4
ENGLISH FAIRY TALES
EXTRAORDINARY NURSERY RHYMES AND TALES
FAIRY MINSTREL OF GLEN MALURE
FAIRY OF BIRCH TREE
FAIRY PLAYS FOR CHILDREN
FAIRY TALES FROM HANS CHRISTIAN ANDERSEN
FAIRY TALES
FAMILY PETS
FAMOUS LEGENDS
FERN-LEAFS VISIT
FIGURE DRAWING FOR CHILDREN
FIRESIDE DREAMS
FIVE LITTLE PIGS
FLOWERS OF FABLE
FOLK STORY PLAYS FOR CHILDREN
FOR THE CHILDREN S HOUR
FOR THE CHILDREN
FUN AND FROLIC
FUNNY ANIMALS ABC
GAMES AND SONGS OF AMERICAN CHILDREN
GARDEN AMUSEMENTS
GEE WHOA
GOBOLINKS
GRANDFATHER S STORIES
GRIMMS FAIRY TALES
GRIMMS GOBLINS
HAPPY DAYS CHILDHOOD
HAPPY HEARTS
HINDU FAIRY TALES
HISTORICAL PLAYS FOR CHILDREN 2ND SERIES
HISTORICAL PLAYS FOR CHILDREN
HOLIDAY STORIES
HOME STORIES COLLECTED BY THE BROTHERS GRIMM
HOUSEHOLD STORIES COLLECTED BY THE BROTHERS GRIMM
HUMPTY DUMPTY
HYMNS FOR LITTLE CHILDREN
HYMNS FOR MOTHERS AND CHILDREN
INDIAN FAIRY TALES
INDOOR GAMES FOR CHILDREN AND YOUNG PEOPLE
INSTRUCTIVE AND PLEASING STORIES
ITALIAN POPULAR TALES
JACK AND I
JIMMY CROW
JOLLY ANIMALS ABC
JOLLY FRIENDS
JOLLY JINGLES
JOLLY LITTLE PLAYMATES
JOURNEYS THROUGH BOOKLAND
JUST SO STORIES
JUVENILE TALES
KETTLE CLUB CHRISTAMS TALES FOR CHILDREN
KING WINTER
LA FONTAINE
LAND OF NOD
LAURAS NECKLACE
LEGENDS AND STORIES OF ITALY
LIFE OF GEORGE WASHINGTON FOR CHILDREN
LITTLE ALMOND BLOSSOMS CHINESE STORIES FOR CHILDREN
LITTLE ANN A BOOK
LITTLE BEAUTIES
LITTLE BO PEEP
LITTLE ENGLISH GIRL
LITTLE HOME WORKERS
LITTLE MARY OR TALKS AND TALES
LITTLE MERRY MAKERS
LITTLE MISS MUFFETT
LITTLE PEOPLES OWN BOOK
LITTLE PRIMER BOOK
LITTLE SIR NICHOLAS
LITTLE SONGS OF LONG AGO
LITTLE STORIES FOR LITTLE CHILDREN
LONDON TOWN
LONGMANS SHIP LITERARY READERS BK2
MAMMAS STORY
MARY JONES AND OTHER BOOKS
MARYS LITTLE LAMB
MCGUFFEYS 4TH ECLECTIC READER
MCGUFFEYS 5TH ECLECTIC READER
MEDLEY OF RHYMES
MERRY ALPHABET A TO Z
MERRY CHILDHOOD
MERRY LITTLE PEOPLE
MERRY TIMES
MERRY WORDS FOR MERRY CHILDREN
MINIATURE UNDER THE WINDOW
MONTESSORI CHILDREN
MORE CLASSIC STORIES FOR THE LITTLE ONES
MOTHER EARTH S CHILDREN
MOTHER GOOSE FINGER PLAYS
MOTHER GOOSE GEMS
MOTHER GOOSE
MOTHER TRUTHS MELODIES
MY BOOKHOUSE
MY OWN FAIRY BOOK
MY REAL FRIEND
MY VERY FIRST LITTLE GERMAN BOOK
NASA DISCOVERY
NATURE MYTHS AND STORIES FOR LITTLE CHILDREN
NEPTUNES ISLE AND OTHER PLAYS
NEW SWISS FAMILY ROBINSON
NIGHT BEFORE CHRISTMAS 2
NIGHT BEFORE CHRISTMAS 3
NIGHT BEFORE CHRISTMAS
NO BABY IN THE HOUSE
NURSERY CONVERSATIONS
OLD GRIMES
OLD ROUGH THE MISER
OLD WONDER EYES AND OTHER STORIES
OLD-FASHIONED CHILDRENS BOOKS
ONE LITTLE PENNY AND HOW HE GREW
OUR CHILDRENS SONGS
OUR FLAG
OUR NEXT DOOR NEIGHBOR
OUR OLD NURSERY RYHMES
OVER THE HILLS AND FAR AWAY
PAGES AND PICTURES FROM FORGOTTEN CHILDRENS BOOKS
PARENTS ASSISTANT STORIES FOR CHILDREN VOL2
PARENTS ASSISTANT STORIES FOR CHILDREN VOL3
PARENTS ASSISTANT STORIES FOR CHILDREN VOL4
PARENTS ASSISTANT STORIES FOR CHILDREN VOL5
PARMLY METHOD FIRST READER
PARMLY METHOD SECOND READER
PARMLY METHOD TEACHERS MANUAL
PARMLY METHOD THIRD READER
PETER AND POLLY IN SUMMER
PETER PARLEYS JUVENILE TALES
PICTURE ALPHABET
PICTURE BOOK GARDEN
PICTURE FABLES
PLAYDAYS BOOK
PLAYING WITH ROVER
PLAYS PANTOMINES FOR CHILDREN
PLEASING AND INSTRUCTIVE STORIES FOR YOUNG CHILDREN
PLEASING AND INSTRUCTIVE STORIES
PLEASING STORIES FOR GOOD CHILDREN
PLEASING TALES FOR CHILDREN PT2
POEMS FOR CHILDREN
POETRY FOR CHILDREN - ELIOT
POETRY FOR CHILDREN
PRETTY ONES ABC BOOK
PRETTY VERSES FOR ALL GOOD CHILDREN
PROVERBS FOR THE NURSERY
PUMPKIN PIE ABC BOOK
PUSS AND BOOTS
RAMBLING RHYMES FOR LITTLE ONES
RAYS OF SUNSHINE
RECOLLECTIONS OF AUTON HOUSE
RED INDIAN FAIRY BOOK
REYNARD THE FOX
RHYMES OF CHILDHOOD
RHYTHMIC GAMES AND DANCES FOR CHILDREN
ROCK A BYE BOOK
SCHOOL DAYS
SIMPLE STORIES FOR CHILDREN
SIMPLE STORIES IN VERSE
SNOW TIME STORIES
SNOW-BIRDS GIFT
SOAP BUBBLE STORIES
STORIES AND PICTURES FOR YOUNG CHILDREN
STORIES AND POEMS FOR CHILDREN
STORIES BY A MOTHER
STORIES CHILDREN NEED
STORIES FOR CHILDREN
STORIES FOR LITTLE CHILDREN BK 2
STORIES FOR LITTLE CHILDREN
STORIES FROM HANS ANDERSEN
STORIES FROM OLD-FASHIONED CHILDRENS BOOKS
STORIES THE IROQUOIS TELL THEIR CHILDREN
STORIES TO TELL TO CHILDREN 2
STORIES TO TELL TO CHILDREN
STORY OF THE ROBINS
STUMPS
SUMMERS READERS FIRST READER
SUNNY DAYS
SUNSHINE ABC
SUNSHINE AND SHOWERS
TALES FOR CHILDREN BY A LADY
TEACHING CHILDREN TO READ
THE 12 MAGIC CHANGELINGS
THE AMERICAN SCHOOL READERS 1ST
THE AMERICAN SCHOOL READERS 2ND
THE AMERICAN SCHOOL READERS 3RD
THE AMERICAN SCHOOL READERS 4TH
THE AMERICAN SCHOOL READERS 5TH
THE ARABIAN NIGHTS
THE ART LITERATURE READERS
THE BASKET WOMAN
THE BEACON PRIMER
THE BOOK OF CHILDRENS PARTIES
THE BOOK OF JOYOUS CHILDREN
THE BOOK OF NURSERY RHYMES COMPLETE
THE BOOK OF THE CAT
THE BOYS AND I
THE BROKEN VASE AND OTHER STORIES
THE BROWNE READERS BK1
THE BROWNE READERS BK2
THE BROWNE READERS BK3
THE BROWNE READERS BK4
THE BURGESS ANIMAL BOOK FOR CHILDREN
THE BURGESS BIRD BOOK FOR CHILDREN
THE CHEERFUL CRICKET
THE CHILDREN WHO FOLLOWED THE PIPER
THE CHILDRENS BOOK OF THANKSGIVING STORIES
THE CHILDRENS BOOK
THE CHILDRENS CORNER
THE CHILDRENS GARLAND
THE CHILDRENS HOUR AND OTHER POEMS
THE CHILDRENS LONGFELLOW
THE CHILDRENS MUNCHAUSEN
THE CHILDRENS OBJECT BOOK
THE CHILDRENS OWN LONGFELLOW
THE CHILDS TREASURY
THE CHRISTMAS CHILD AND OTHER VERSE FOR CHILDREN
THE CIRCUS PROCESSION
THE COMPLETE COLLECTION OF PICTURES AND SONGS
THE COMPLETE MOTHER GOOSE
THE CULTURE READERS 1ST BOOK
THE EDSON LAING READERS
THE ELSON READERS BK7
THE ELSON READERS BK8
THE ELSON READERS BK2
THE ELSON READERS BK3
THE ELSON READERS BK4
THE ELSON READERS BK5
THE ELSON READERS BK6
THE FIRST BOOK OF SONG AND STORY
THE FOLK LORE READERS
THE FORTUNATE VISIT
THE GOLDEN DEED BOOK
THE GOLDEN DOOR BOOK
THE GOLDEN GOOSE BOOK
THE GOOD NATURED BEAR
THE GRASHOPPER STORIES
THE GREEN FAIRY BOOK
THE GREY FAIRY BOOK
THE HEART OF OAK BOOKS
THE HILL READERS
THE HISTORY OF THE ROBINS
THE HOUSE THAT JACK BUILT
THE HOWE READERS BY GRADES BK6
THE HOWE READERS BY GRADES BK7
THE HOWE READERS BY GRADES BK8
THE INSULAR FIRST READER
THE JONES READERS BY GRADES BK3
THE JONES READERS BY GRADES BK4
THE JONES READERS BY GRADES BK5
THE JONES READERS BY GRADES BK6
THE JONES READERS BY GRADES BK7
THE LIGHT HEARTED GIRL
THE LINCOLN READERS 4TH
THE LOST CHILDREN AND OTHER STORIES
THE MERRILL READERS 1ST
THE MINSTREL BOY AND OTHER STORIES
THE MOTHER GOOSE
THE NURSERY RHYME BOOK
THE PARENTS ASSISTANT OR STORIES FOR CHILDREN BK1
THE PARENTS ASSISTANT OR STORIES FOR CHILDREN BK2
THE PARENTS ASSISTANT OR STORIES FOR CHILDREN BK3
THE PARENTS ASSISTANT OR STORIES FOR CHILDREN BK4
THE PARENTS ASSISTANT OR STORIES FOR CHILDREN BK5
THE PARENTS ASSISTANT OR STORIES FOR CHILDREN BK6
THE PARENTS ASSISTANT OR STORIES FOR CHILDREN
THE PARENTS OFFERRING OR TALES FOR CHILDREN VOL2
THE PARENTS OFFERRING OR TALES FOR CHILDREN
THE PIED PIPER OF HAMELIN
THE PINK FAIRY BOOK
THE RAVEN 1883
THE RAVEN
THE RED FAIRY BOOK
THE RIVERSIDE READERS 1ST
THE RIVERSIDE READERS 2ND
THE RIVERSIDE READERS 3RD
THE RIVERSIDE READERS PRIMER
THE ROCKET BOOK
THE RUNAWAY DONKEY AND OTHER RYHMES
THE SECRET GARDEN
THE SEE AND SAY SERIES BK2
THE SLANT BOOK
THE SONG OF SIXPENCE PICTURE BOOK
THE SQUARE BOOK OF ANIMALS
THE STORY HOUR READERS PRIMER
THE STORY OF LINCOLN
THE UGLY DUCKLING
THE WATER BABIES
THE WINSTON READERS 1ST
THE WINSTON READERS 2ND
THE WINSTON READERS 3RD
THE WINSTON READERS 4TH
THE WINSTON READERS PRIMER
THE WONDER CLOCK
THE WONDERFUL WIZARD OF OZ
THE WONDERS OF A TOY SHOP
THE YOUNG FOLKS LIBRARY
THREE BEARS
THREE LITTLE PIGS
TREASURE BOOK OF CHILDRENS VERSE
TREASURY OF PLEASURE BOOKS
TWENTY-FIVE BIRD SONGS FOR CHILDREN
UNCLE TOMS CABIN
UNDER THE WINDOW
USEFUL STORIES
VALUE OF TIME TALES
VERY SHORT STORIES
VIEILLES CHANSONS
WENONAHS STORIES FOR CHILDREN
WHAT HAPPENED THEN STORIES
WHAT SHALL WE READ TO THE CHILDREN
WHAT THE CHILDREN SING
WHEN WE WERE LITTLE CHILDRENS RYHMES
WILLIAM TELL TOLD-AGAIN
WINTER SPORTS
WINTER VACATION
WONDERFUL STORIES FOR CHILDREN
YELLOW CAP AND OTHER STORIES
YOU ARE PUZZLE BOOK
THIS IS A DVD DISK WITH 400+ CHILDREN'S E-BOOKS ON DVD DISK AS DESCRIBED ABOVE. THE E-BOOKS ARE VIEWABLE ON YOUR COMPUTER USING ADOBE READER SOFTWARE. YOU CAN PRINT OUT ANY OF THE E-BOOKS ON YOUR COMPUTERS PRINTER. THE BEST PART IS THEY NEVER WEAR OUT. QUIT OVERPAYING!!! GET ALL THIS FOR 1 LOW PRICE!!!
YOU CAN PRINT OUT PAGES OR READ ON THE COMPUTER. THE BEST PART IS THEY NEVER WEAR OUT. GREAT FOR THE KIDS, AND EVEN HELPS THEM READ!
Windows System Requirements: * Intel Pentium Processor * Windows 98SE/Me/2000/XP * 32MB RAM * DVD-DRIVE   
MAC System Requirements: * MAC OS X v.10.2.8 or 10.3 * 32MB RAM * DVD-DRIVE
ADOBE READER
DISK'S COME WITH NO FRILLS. THEY'RE JUST A SET OF PLAIN DISK IN A PAPER SLEEVE WITH ULTIMATE QUALITY CONTENT. These are all in the High Quality PDF format that can be VIEWED on any computer equipped with a DVD Player AS STATED ABOVE WITH ADOBE READER SOFTWARE INSTALLED. We urge you to compare anywhere else. We have the highest quality at the lowest cost.
We urge you to compare anywhere else. We have the highest quality at the lowest cost. Disks come no frills in paper sleeve. We ship USPS First Class Mail usually within 24 hours of cleared payment in Padded Envelopes for Maximum Protection..
All material has been extensively researched with the copyright office and all materials have been determined to be in the public domain. No copyrights are infringed. If applicable, characters are trademarks of their respective owners and are only used for descriptive purposes as allowed by fair use law to describe product being sold. Seller has no affiliation with any publishers of the original materials nor trademark owners and no affiliation is intended or implied. The Ultimate CHILDREN'S COLLECTION DISK SET is copyright 1993-2007 and may not be reproduced, copied or resold under any circumstances.
Auction or Sales Policy:::

Your bid or purchase is a contract - Place a bid only if you're serious about buying the item. If you are the winning bidder, you will enter into a legally binding contract to purchase the item. If the seller is unable to establish contact with the winning bidder within 3 days of the end of the auction or if payment is not received within 5 days, item may be offered to the next highest bidder or relisted at the sellers sole discretion.

Shipping Details:

Shipment will be made by USPS FIRST CLASS Mail with Delivery Confirmation. Orders are generally shipped on the day after full payment. We sell and ship domestic (USA) only to Paypal Confirmed Addresses WHEN PAYING WITH PAYPAL. WE DO NOT SHIP TO ALTERNATE ADDRESSES WHEN PAYING WITH PAYPAL.

Payment Details:

Paypal WITH CONFIRMED ADDRESS OR US POSTAL SERVICE MONEY ORDERS ONLY. NO PERSONAL CHECKS.

Returns:

Due to the nature of the media being auctioned there are no refunds given of any kind. ALL SALES ARE FINAL. In the unlikely event of defective disk, disk may be returned for exchange only. DISK MUST BE RETURNED WITHIN 7 DAYS OF RECEIPT FOR EXCHANGE. Shipping and handling fees are not refundable. Buyer is responsible for shipping costs incurred shipping products back.

Contact:

The winner will receive an "End of Auction" email or payment instructions. Click on the payment link and/or follow instructions for payment. Once cleared payment is received, we will ship product.