Item Description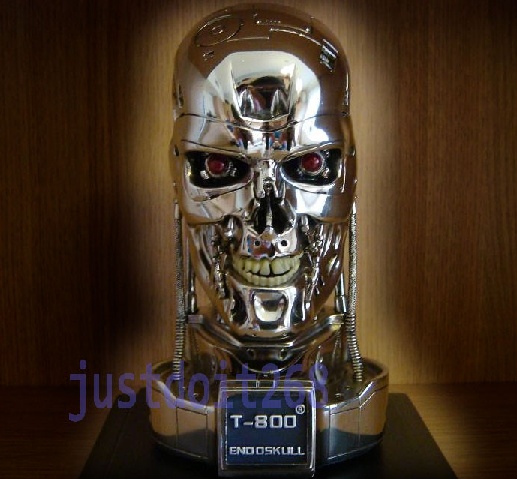 TERMINATOR T-800 T2 Head/Endoskeleton 1:2 Scale
Limited Edition by HCG
100% NEW
YOU ARE LOOKING AT:

A Limited 2009 Release (up to 2000 pcs worldwide) of Terminator T-800 Classic Endoskeleton from US Brand HCG.
This is a beautiful head statues set, made by RESIN. 1/2 the real Terminator's head scale (25cm/9.5 inches tall)
Lighting on eyes and the front panel (AAA batteries), brain chips can open. Superb details and craftment. Just like the 1/1 sideshow product. Totally price worth!
A MUST for Terminator Fans!


Cautions (MUST READ BEFORE YOU BID):
1. Please check your customs of there are any import tax, special import regulation (which may cost you extra) before you bid it

2. This model set is totally NEW. Usually each stock had been open once for checking. Box condition is not 100% perfect but around C8.5 to C9 condtion, still quite good and reasonable.
3. Any return, delay or damage issues due to custom checking and handling will not our responsiblilty.

4. Return Policy - money back while item must return within 7 days without scratch. Return Shipping will be buyer responsbility.

Feel free to ask me question if you have!

For now only accept Paypal.
GOOD LUCK & HAPPY BIDDING!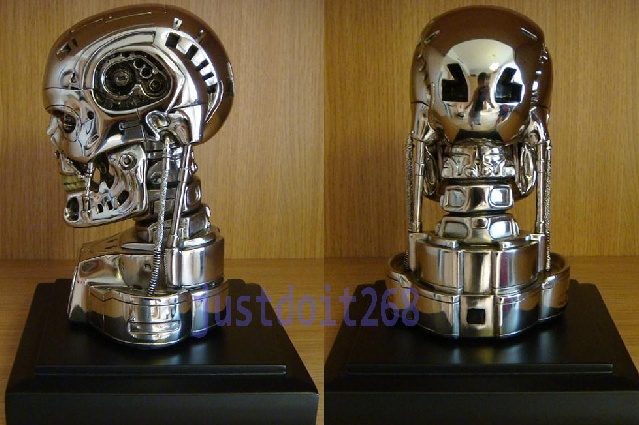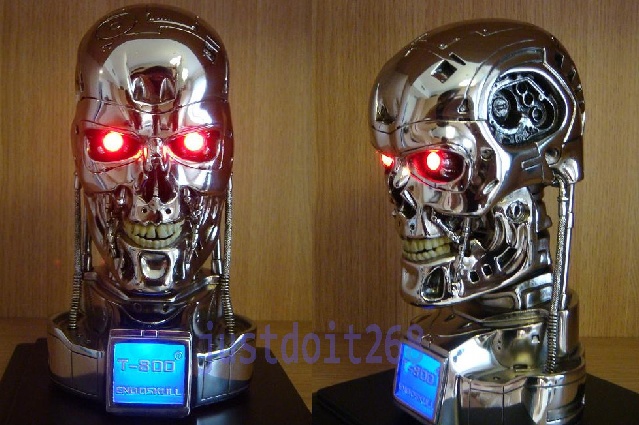 PAYMENT

For now only accept Paypal. Please settle the payment within 5 working days if you successfully bidded the item.

US$55 for all region. Shipping Time by Standard Registered Airmail with code, normally should be around 14 to 35 working days. Depends on your countries, flight, and the efficiency of your local postal service.
REFERENCE of shipping time (Estimate):
Asia Pacific:   7 - 14 working days
Europe:          14 - 28 working days
N. America:    10 - 28 working days
S. America:    21 - 35 working days  
TERMS OF SALE

The item is Running Stock. If the seller cannot provide the item within 15 days after payment completed, 100% REFUND will proceed.
Seller designed template using Auction Zealot
Free/Inexpensive listing tools!