Images
Additional Information

Click here to get free auction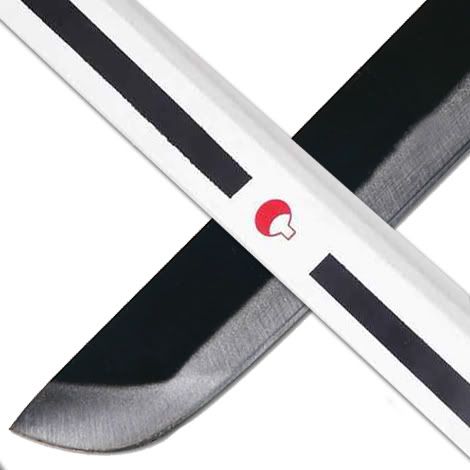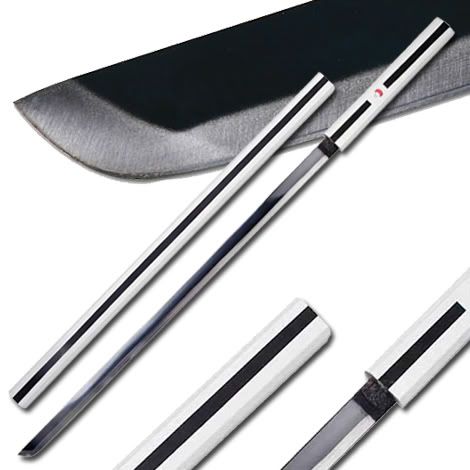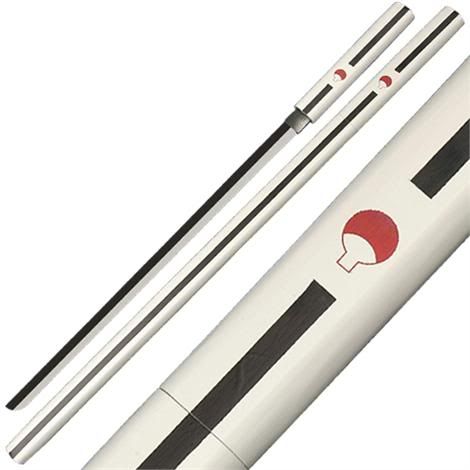 It an item which can be seen in many Anime Manga Series, and that includes Naruto. Yes folks, this is actually Sasuke Kusanagi sword from the world famous Japanese Anime series. This sword is as beautiful as it looks with an all white scabbard with black stripe including a red bubble on the handle. Inside the lovely wooden white and black scabbard conceals the ultimate piece, THE BLADE. The blade is stainless steel, two tone, black and silver which is factory sharpened. It is as straight as an arrow. The Black, White and Red handle is made up of all natural wood which conceals the tang of the sword. This sword will definitely put a tough of class to you anime collection, but most of all the Naruto Collection.
Specifications:
Overall Length: 40 Inches
Blade Length: 27 Inches
Blade Material:  Stainless Steel
Handle Length: 10.75 Inches
Scabbard Material: All Wood
More About Sasuke Kusanagi Sword:
Studying under Orochimaru, Sasuke began using his own Kusanagi (Grass Cutter). Using this sword with his Chidori Nagashi technique, Sasuke was able to greatly increase its' cutting ability. Virtually nothing could stop this blade when it sought its target. This the sword of Sasuke in Cursed Seal Level 2 Form. Sasuke has become one of the most popular characters in anime. Raised in the Uchiha clan he was always in the shadow of his brother. However, everything changed after Sasuke's brother killed the entire Uchiha Clan. Sasuke became obsessed with gaining power and avenging his clan.
Ships to USA and Canada only.  Must be 18.