Item Description
THE ULTIMATE 
"MYSTERY, HORROR & SUSPENSE"
VOLUME 3 
OLD TIME RADIO COLLECTION!!
6 SERIES, 560+ "EPISODES"
 IN MP3 FORMAT ON 1 DVD-ROM DISK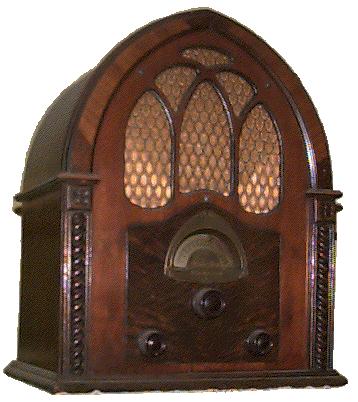 WE HAVE All your old time favorite Old Time Radio MYSTERY, HORROR & SUSPENSE SERIES shows from yesteryear.
6 SERIES, OVER 560+ EPISODES FROM SOME OF THE ALL-TIME BEST MYSTERY, HORROR & SUSPENSE OLD TIME RADIO SHOWS. VOLUME 3 OLD TIME RADIO MYSTERY, HORROR & SUSPENSE SHOWS IN HIGH QUALITY MP3 FORMAT. All for 1 low price. Packed on 1 DVD disk for maximum value. OVER 300+ HOURS OF AUDIO ENJOYMENT! THIS IS THE LOWEST COST PER SHOW YOU WILL FIND! MOST SELLERS ONLY SELL THESE SHOWS INDIVIDUALLY AND AT THE SAME COST AS WE SELL THE ENTIRE COLLECTION FOR!
MYSTERY, HORROR & SUSPENSE COLLECTION VOLUME 3
WE HAVE INCLUDED 6 OF OUR MOST POPULAR SERIES ON 1 DVD. THESE SHOWS ARE SOME OF THE ALL-TIME BEST! Here's the List of all the Old Time Radio MYSTERY, HORROR & SUSPENSE Series VOLUME 3 you will receive...
INNER SANCTUM 167 EPISODES
Inner Sanctum Mysteries was a popular old-time radio program that aired from January 7, 1941 to October 5, 1952. Created by Himan Brown, the anthology series featured stories of mystery, terror and suspense. The tongue-in-cheek introductions were in sharp contrast to shows like Suspense and The Whistler. A total of 526 episodes are known to have been produced. Apart from the ghoulish host, the other trademark was the eerie creaking door, which opened and closed the broadcasts. Commonly unknown is the fact that the door sound was actually made by a rusty desk chair. The program did originally intend to use a door, but on first use the door did not squeal. Undaunted, Brown grabbed a nearby chair, sat in it and turned, causing a hair raising squeak. The chair was used from then on as the sound prop. On at least one memorable occasion, an innocent staffer repaired and oiled the chair, forcing the sound man to mimic the squeak orally.
LIGHTS OUT 96 EPISODES
Lights Out was an American old-time radio program featuring "tales of the supernatural and the supernormal." It was immensely popular, and was one of the first horror programs, predating Suspense and Inner Sanctum. In its heyday, Lights Out rivaled the popularity of those shows. Lights Out ran through several series and networks, from January 1, 1934 to August 6, 1947. The principal sponsor was Ironized Yeast. Most episodes were broadcast at midnight. Lights Out then made the transition to television in 1949, where it was broadcast until 1952.
MYSTERIOUS TRAVELER 68 EPISODES
Written and directed by Robert A. Arthur and David Kogan, the radio series began on the Mutual Broadcasting System, December 5, 1943, continuing in many different timeslots until September 16, 1952. Unlike many other shows of the era, The Mysterious Traveler was without a sponsor for its entire run. The lonely sound of a distant locomotive heralded the arrival of the malevolent narrator (portrayed by Maurice Tarplin), who introduced himself each week in the following manner: This is the Mysterious Traveler, inviting you to join me on another journey into the strange and terrifying. I hope you will enjoy the trip, that it will thrill you a little and chill you a little. So settle back, get a good grip on your nerves and be comfortable -- if you can!
QUIET PLEASE! 89 EPISODES
Quiet, Please! was an old-time radio fantasy and horror program created by Wyllis Cooper, also known for creating Lights Out. Ernest Chappell was the show's announcer and lead actor. Quiet, Please! was first broadcast by ABC on June 8, 1947, and its last episode ran on June 25, 1949. A total of 106 shows were broadcast, with only a very few of them repeats.
WEIRD CIRCLE 78 EPISODES
In this cave by the restless sea, we are met to call from out of past, stories strange and weird. Bell keeper, toll the bell, so that all may know that we are gathered again in the Weird Circle! "THE WEIRD CIRCLE was a syndicated series that was heard on Mutual stations November, 1943 through October, 1947 and very briefly in September/October of 1947 on ABC.
WITCH'S TALE 65 EPISODES
The Witch's Tale was a horror-fantasy radio series which aired from 1931 to 1938 on WOR and Mutual and in syndication. Created by Alonzo Deen Cole, the show was hosted by Old Nancy, the witch of Salem. EC Comics' publisher Bill Gaines was inspired by Old Nancy to create the character the Old Witch, illustrated by Graham Ingels as the host of EC's The Haunt of Fear.
SO WHAT ARE YOU WAITING FOR?
THIS IS 1 COLLECTION YOU SHOULD NOT BE WITHOUT! 
6 SERIES, 560+ EPISODES
"THE MYSTERY, HORROR & SUSPENSE
 COLLECTION VOLUME 3"
 ALL FOR 1 LOW PRICE!!!!!!
These are all in the Highest Quality MP3 format that can be played on any WINDOWS 98/XP/VISTA COMPUTER equipped with a DVD Player. MAY ALSO PLAY ON NEWER DVD PLAYERS THAT PLAY THE MP3 FORMAT.
AS AND ADDED BONUS WE ARE ALSO INCLUDING A FREE MP3 TO WAV CONVERTER SOFTWARE PROGRAM THAT YOU CAN USE TO CONVERT AND THEN BURN ONTO CD'S FOR YOUR CAR OR HOME STEREO!!!
*SPECIAL SHIPPING AND HANDLING SAVINGS!*
EACH ADDITIONAL OLD TIME RADIO PURCHASE IS ONLY $1.00 SHIPPING AND HANDLING PER ADDITIONAL PURCHASE. ITEMS MUST BE PURCHASED AND PAID FOR AT SAME TIME TO SHIP TOGETHER TO QUALIFY.
Windows System Requirements: * Intel Pentium Processor * Windows 98SE/Me/2000/XP/VISTA * 32MB RAM * DVD-DRIVE   
MAC System Requirements: * MAC OS X v.10.2.8 or 10.3 * 32MB RAM * DVD-DRIVE
DISK or DISKS COME NO FRILLS. THEY'RE JUST A SET OF PLAIN DISK OR DISKS IN A PAPER SLEEVE WITH ULTIMATE QUALITY CONTENT. THEY WILL PLAY ON A COMPUTER WITH THE SYSTEM REQUIREMENTS AS STATED ABOVE.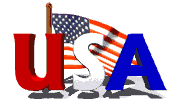 BUY USA - WE ONLY SELL AND SHIP USA!!!
BUY WITH CONFIDENCE FROM A GENUINE USA SELLER!
WE SHIP FIRST CLASS USPS WITH DELIVERY CONFIRMATION
We urge you to compare anywhere else. We have the highest quality at the lowest cost. Disks come no frills in paper sleeve. We ship USPS First Class Mail usually within 24 hours of cleared payment in Padded Envelopes for Maximum Protection.
OUR GOAL IS
1st class customer support and fast delivery
ALL OF OUR ITEMS SHIP IN PADDED MAILERS WITH DELIVERY CONFIRMATION AND TRACKING.
WE USUALLY SHIP WITHIN 24 HOURS OF RECEIVING PAYMENT. WE SHIP EVERYDAY EXCEPT SUNDAY AND HOLIDAYS.
Auction or Sales Policy::y::

Your bid or purchase is a contract - Place a bid only if you're serious about buying the item. If you are the winning bidder, you will enter into a legally binding contract to purchase the item. If the seller is unable to establish contact with the winning bidder within 3 days of the end of the auction or if payment is not received within 5 days, item may be offered to the next highest bidder or relisted at the sellers sole discretion.

Shipping Details:

Shipment will be made by USPS FIRST CLASS Mail with Delivery Confirmation. Orders are generally shipped on the day after full payment. We sell and ship domestic (USA) only to Paypal Confirmed Addresses WHEN PAYING WITH PAYPAL. WE DO NOT SHIP TO ALTERNATE ADDRESSES WHEN PAYING WITH PAYPAL.

Payment Details:

Paypal WITH CONFIRMED ADDRESS OR US POSTAL SERVICE MONEY ORDERS ONLY. NO PERSONAL CHECKS.

Returns:

Due to the nature of the media being auctioned there are no refunds given of any kind. ALL SALES ARE FINAL. In the unlikely event of defective disk, disk may be returned for exchange only. DISK MUST BE RETURNED WITHIN 7 DAYS OF RECEIPT FOR EXCHANGE. Shipping and handling fees are not refundable. Buyer is responsible for shipping costs incurred shipping products back.

Contact:

The winner will receive an "End of Auction" email or payment instructions. Click on the payment link and/or follow instructions for payment. Once cleared payment is received, we will ship product.