Item Description

SquareTrade ? AP6.0


 

NEW SanDisk 8gb Micro SD Memory Card MicroSD.  THESE ARE BRAND NEW IN BULK PACKAGING.  THESE WILL BE SENT IN AN ENVELOPE WITH A STAMP ON THEM IN A SMALL BAGGIE JUST LIKE YOU SEE IN PICTURE.  IF YOU WANT TRACKING YOU MUST PAY $4.95 FOR PRIORITY MAIL.  THANKS FOR LOOKING.

 

Do you know what are you buying ???

  This auction is NOT for regular microSD memory card.

Please determine whether your device can use a microSDHC memory card before bidding. 

Most devices that support this card have the following logo on them: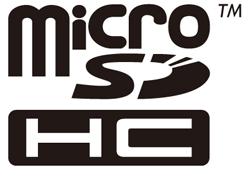 Although this memory card is the same size and shape as regular microSD
it can only be used by devices designed for microSDHC - High Capacity device.
Ninety-nine percent of internal card readers (inside computers or laptops) CANNOT recognize and use this memory card.
Please bid ONLY if you are sure your device can handle microSDHC
( microSD High capacity) memory cards.
 

                                              

This package includes the following:

1 Micro SD 8gb MEMORY CARD


 

Feedback Policy:
We leave feedback typically as soon as payment is received, so please return the favor when you receive your item. 
eBay now counts disputes against us and sees anything less than 5 stars as a negative rating, so please just contact us if you have any concerns so we can resolve them! We take our business very seriously.  We strive on customer satisfaction and want to make sure every transaction is a positive experience.  Please if you have any questions or concerns about your phone send us an email and we would be more than happy to help.


 


SquareTrade © squaretrade warranty v2.0