Images
Additional Information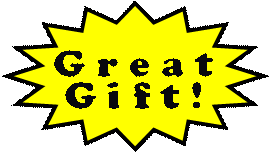 Ancient Widow's Mite Coin on a Modern  Israeli 5 Agorot Coin
NO LONGER MINTED
BEAUTIFUL - 5752 (1992) HANUKKAH - UNC - RARE
I have recently purchased several coins and have obtained a small supply of some hard to find Hanukkah Coins.  The 5 agorot coins are already getting harder to find, these are even harder and they are in UNCIRCULATED condition.  I also have a 5x7 framed print cointaining a regular 5 agorot coin with explanation and Biblical New Testament references listed.  These are no longer minted.  Get them while you can!
INFORMATION ON THIS AWESOME COIN:
Date of Coin: 5752 (1992)

January 1, 2008 is when the 5 agorot coin ceased to be legal tender in Israel

The coin cost about 3 times its face value to mint, hence its disuse.

Every year I go to Israel I look for them, but they are becoming harder and harder to find

The coin is so small in face value Israel stopped minting it a few years ago and then stopped using it (this is kind of like the New Testament story, the coin was such a small amount but the widow gave more than the others because she gave all that she had)

Many Israelis do not know the significance of the ancient coin represented on back of this modern coin. They usually ask me why I'm looking for them because they are such a small amount, not even worth their time to count. So, I get to tell them how Yeshua (Jesus) used it as a teaching example (see Mark 12:41-44)

OBVERSE: Replica of a coin from the fourth year of the war of the Jews against Rome (also referred to as the lepton or mite).  It is the side of the coin that depicts a lulav between two etrogim.  There is also a menorah (the emblem of the State of Israel) with the word "Israel" in Hebrew, Arabic, and English.

REVERSE: 5 Agorot in Hebrew and English along with the Date in Hebrew letters.  There is also a smal HANUKKAH MENORAH witht the word HANNUKAH in English and Hebrew (very cool).

DIAMETER: 19.5mm, WEIGHT: 3 gr, EDGE: Smooth , ALLOY: Copper: 92%, aluminum: 6%, nickel: 2%, DESIGN: by Gabi Neumann

This particular coin is going to be UNCIRCULATED condition
(I do also have some 5 agorot, 10 agorot, and half-shekel BU - Brilliant Uncirculated - coins, check my   listed)
For those interested in more information, free resources, or interested in actually going on 
future trips, please visit: http://www.holywordcafe.com/tours/
This BEAUTIFUL HANUKKAH coin comes in a protective coin sleeve (as pictured below)

Payment is due immediately

, however, if you plan to buy other items, you can combine them for one payment on one invoice. 

Please do not abuse this

This is a GREAT GIFT idea for someone with Holy Land interests
If you are a numismatic, add this Israeli coin to your collection!
Item comes from a smoke-free, pet-free home
Please contact me if you have any questions about this item
Thanks for Looking, Enjoy, & Happy Buying!