Item Description

  IS PROUD TO OFFER UP FOR AUCTION  TODAY, THIS AWESOME VINTAGE DOUBLE-SIDED PIN-UP PRINT OF MARILYN MONROE !

Presenting a Vintage Pin-up of the world's sexiest woman.....MARILYN MONROE! I WILL BE LISTING SEVERAL MARILYN PIN-UP PRINTS THIS WEEK FOR YOUR CONSIDERATION! ALL PRINTS ARE  HAVE BEEN REMOVED FROM VARIOUS PUBLICATIONS AND ARE BETWEEN 15-35 YEARS OLD.

THIS PIN-UP IS DOUBLE-SIDED!!!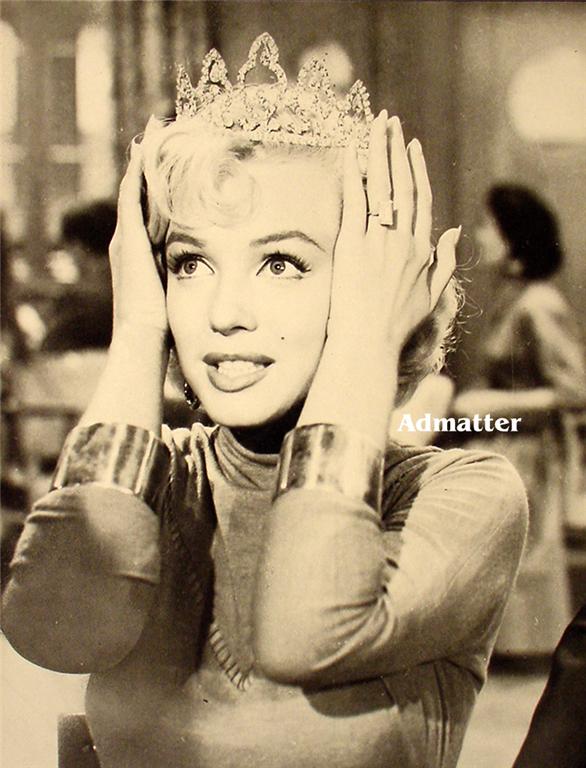 THE WORD ADMATTER WILL NOT APPEAR ON YOUR PRINT!!!!!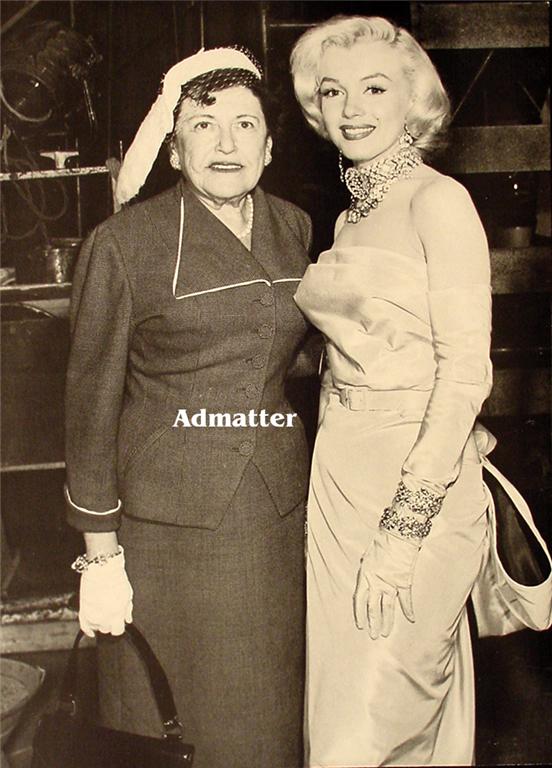 ***This is NOT a REPRODUCTION!!!.....THIS PRINT IS OVER 25 YEARS OLD AND WAS CAREFULLY REMOVED FROM A FIRST EDITION PUBLICATION.  
This is NOT a COPY!!!.....This is NOT "New old Stock!!!... This is NOT a laser print!!!....This is NOT a facsimile!!!.....This is NOT a 1st generation litho....or any other new fangled term some sellers have cleverly came up with.... that really means COPY!!!***  
THIS PRINT MEASURES APROX. 8" X 11" NICE SIZE FOR FRAMING OR YOUR SCRAPBOOK
CONDITION: NEAR MINT!
***There are many items ready to 'buy it now' in my e B a y store!!!!***


* * * * * * * * * * * * * * * * * * * * * * * * * * * * * * * * * * * * * * * * * *
Bid Now Don't miss out on this RARE item!!!!!!
* * * * * * * * * * * * * * * * * * * * * * * * * * * * * * * * * *

---
PLEASE REMEMBER TO CHECK OUT MY OTHER AUTOGRAPHED ITEMS I HAVE UP FOR AUCTION THIS WEEK!! SAVE ON S&H ONLY $1 EXTRA FOR EACH ADDITIONAL FLAT ITEM WON!
---
---


I accept the following types of payment:

$$$ MONEY ORDERS NON U.S.A. BUYERS MUST USE THE INTERNATIONAL TYPE! $$$


(click link above for paypal account)




US A      $4.95
WORLDWIDE      $8.95


WE COMBINE SHIPPING! 
PLEASE ADD An additional $1.00 for EACH flat item won when auctions are combined!
YOU MUST PAY FOR ALL YOUR ITEMS AT 1 TIME TO RECEIVE THIS DISCOUNT!!


This item will be shipped FLAT sandwiched between cardboard
"FOR ULTIMATE PROTECTION" We pride ourselves in packaging your investment properly!




AS PER EBAY RULES YOUR BID IS A CONTRACT
PLEASE Do  NOT bid on this item unless you fully intend on paying!
If you are the winning bidder, you will enter into a legally binding contract to purchase the item. Failure to pay will result in a non-paying bidder alert being filed with e B a y you will then be awarded a strike from e B a y  (remember 3 strikes and you're out!!)

If you are win this  item please pay within 7 days of auction ending to avoid the above process from being initiated!
Please email me with any questions you may have.

Add to your "favorites" list.

  Quality Memorabilia brought to you by  







---
---
Use the FREE Counters 1 million sellers do - Andale!
---