Item Description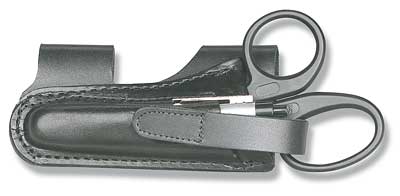 Leather Holster Shears Penlight EMS EMT Horizontal New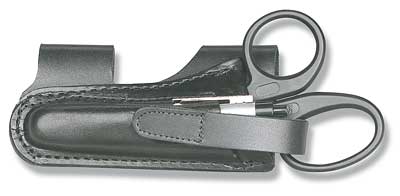 Friendly Dependable Service Plus Fast Shipping!
Brand new 1st quality leather holster with tools

EMS EMT Horizontal Belt Holster by Prestige Medical.

Made of heavy-duty black leather, this holster worn horizontally.

Worn on the belt.

Features include 2 belt loops with snaps

Large pocket equipped with a 7 1/2" EMT utility shear

Smaller pocket equipped with a Quicklite

Safety strap to secure instrucments.

Quality and a Name you can trust.

Very nice for all  EMS and EMT staff..

Professional quality for professional staff.

Please scroll down to view pictures and details.

  

We value our customers and take pride in our superior customer service. Please call us toll free 1-888-874-6463 with any questions, concerns, or complaints before posting less than a five star feedback rating. We  are only a phone call away. If we are not aware of a problem we cannot solve it. We strive to earn a five star feedback rating from all customers. Feedback ratings impact and affect us as sellers. Please give us the opportunity to meet the 5 Star Rating. It is our desire to offer our customers quality products at affordable prices. Selling on eBay is our business not a hobbie. We value your business and look forward to serving your needs for many years to come..

Check out my ! Be sure to add me to your !

by adding my eBay Store to your Favorites

Check out our other auctions for more cancer awareness items.     

Please scroll down to view pictures and details. 

Click the me icon to learn about us our support efforts  

Click here    to learn more about us and our business!