Item Description
Premium Website Template & Software Package HUGE DATABASE
Templates, Graphics, Software, Banners, Logos, SEO, PSD, Flash Graphics, Website Clones, Fonts, MORE
Retail Value Over $2000
What's Included

138 Premium Web Templates

20 HTML Templates

22 Professionally Produced Templates

30 Premium Themed Websites

30 Professional Photoshop Templates

168 Quick Site Templates

70 Flash Website Templates

75 High Quality Photoshop Templates

200 Assorted HTML Templates

100pc Logo Collection

300 Hot Ready To Use Templates

650 E-Bay Auction Templates

1000 Homepage Templates

Adsense SEO Templates

Huge 75pc Software Collection

(See Below)

Assorted PSD Templates

100 Banners

Huge Flash Banner Collection

230 Customizable Company Logos

Fonts Collection

Image Editing Software

Google Adsense Templates

Custom Grunge Templates

HTML Editing Software

PHP Script Collection

Premium Full Site Templates

ScriptJungle Scripts

Website Clone Scripts

*The items in red are the items that we include that you will not find in other sellers auctions. They are exclusive to our Template package and worth hundreds of dollars.
| | |
| --- | --- |
| *Please Note the templates below are blurred from the resizing process. We had to shrink them down over 75% to fit them in this auction. The templates you will receive will be crisp and extremely high quality | |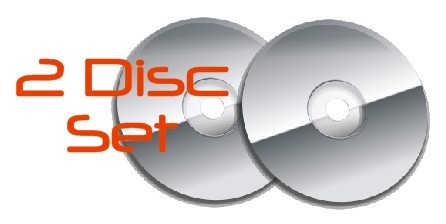 If your shopping for templates on eBay you have probably noticed there are quite a few sellers making some pretty deceiving claims. Particularly these sellers are making it seem like they are selling a huge number of templates in their auction. If you read the fine print you will see that a large amount of their auction is e-books, photos, fonts, and other fillers. Even worse the templates are mostly low quality and far from the professional image you want for your site. Premier Group will never use these tactics to sell our items to you. We believe that by offering clearly superior products we do not need any "Tactics" to sell our items. All of our auctions are described clearly and describe exactly what you will receive.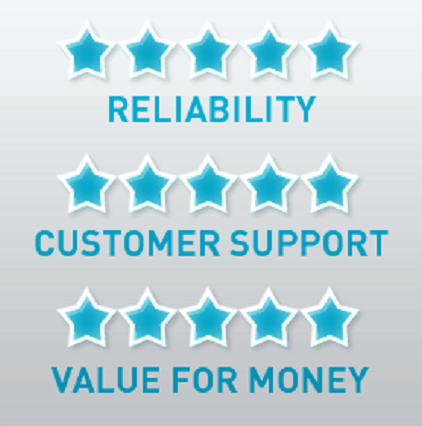 Buy From a experienced seller you can trust, and you will not be disappointed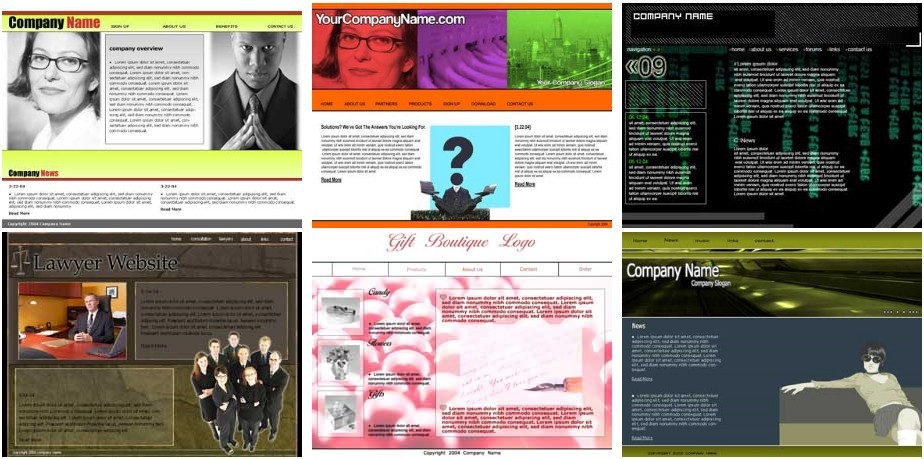 | | |
| --- | --- |
| Tons of banners and graphics Included | |





| | |
| --- | --- |
| Create Company Logos For Yourself Or Your Customers | |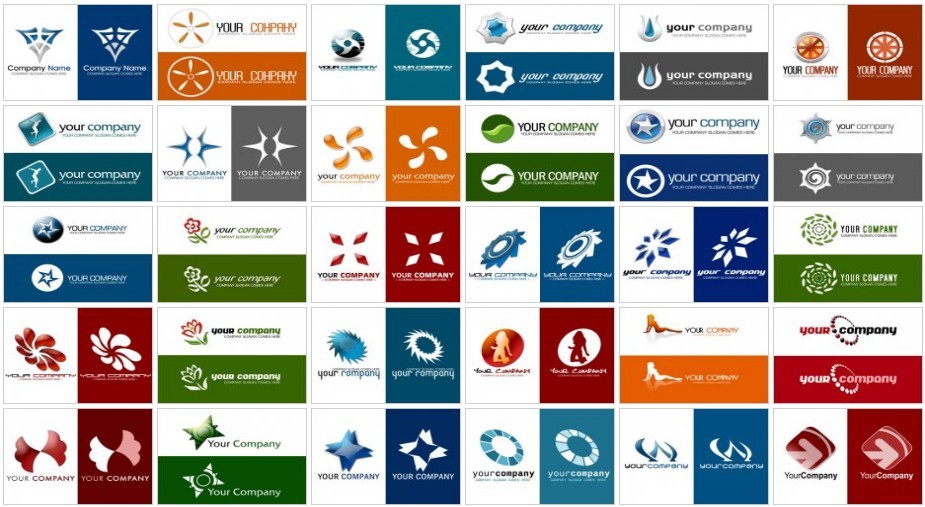 Included with this package only are some very handy portable tools that will get you up and running quickly. The software below is portable and can be ran from any disc or USB Device.

KompoZer Portable Edition(Replaces Dreamweaver and Frontpage) Web editing on the go
KompoZer Portable is the easy-to-use Nvu web editor packaged with a PortableApps.com launcher as a portable app. You can place it on your USB flash drive, iPod, portable hard drive or a CD and use it on any computer, without leaving any personal information behind. KompoZer is an unofficial bug-fix release for Nvu that fixes many of the outstanding bugs in Nvu 1.0.

GIMP Portable (Replaces Photoshop)
Image editing on the go
GIMP Portable is the popular the GIMP for Windows image editor packaged as a portable app, so you can take your images with you and do your editing on the go. Features
The GIMP (GNU Image Manipulation Program) is a program for such tasks as photo retouching, image composition and image authoring. It has many capabilities. It can be used as a simple paint program, an expert quality photo retouching program, an online batch processing system, a mass production image renderer, an image format converter, etc.

VirtualDub Portable
VirtualDub Portable Screenshot VirtualDub Portable is a video capture/processing utility. It lacks the editing power of a general-purpose editor such as Adobe Premiere, but is streamlined for fast linear operations over video. It has batch-processing capabilities for processing large numbers of files and can be extended with third-party video filters.
VirtualDub is mainly geared toward processing AVI files, although it can read (not write) MPEG-1 and also handle sets of BMP images..

XAMPP Portable
Database and FTP Server Package
XAMPP is a complete web, database and FTP server package for Windows that's ready to go in minutes and completely portable. The full XAMPP package includes:
* Apache
* MySQL
* PHP + PEAR
* MiniPerl
* OpenSSL
* phpMyAdmin
* XAMPP Control Panel
* Webalizer
* Mercury Mail Transport System
* FileZilla FTP Server
* SQLite
* ADODB
* Zend Optimizer
* XAMPP Security
h
Our Professional Templates will give your new site the degree of professionalism required for today's e-commerce environment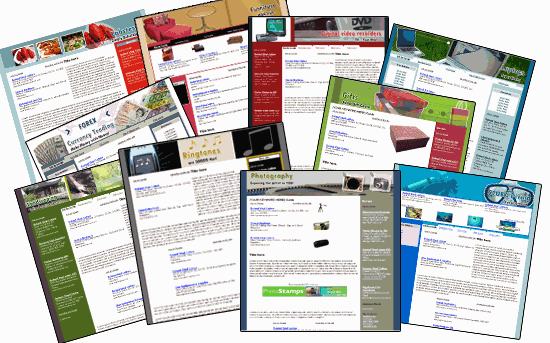 | | | |
| --- | --- | --- |
| | This package includes hundreds of dollars worth of software that will help you easily set up and administer your website. Below is a comprehensive list of the software included | |
Site Submitter
It's a Known Fact that 85% of website traffic comes from the top search engines. This New Software will submit your site to the Top 40 Search engines. Click a button....wait 10 seconds...and you're done. Don't pay others to do what you can do for yourself! You will receive a real time stats page to confirm your site was successfully submitted, as well as an email confirmation from each search engine.... The Program will submit to the following!
Acoon ° Aeiwi ° AlltheWeb ° Anzwers ° Blu Win ° Claymont ° Dino Search ° Entire Web ° eVisum ° ExactSeek ° Find Info ° GigaBlast ° Google ° Googley ° HotBot ° ItLoox ° Lycos ° Lycos UK ° Mirago ° National Directory ° Noago ° Northern Light ° Pinak ° Rex ° Sawaal ° Scrub The Web ° SearchEngine ° Search It ° Search UK ° Spider ° Subjex ° Super Snooper ° Surf Gopher ° Try America ° Voila ° WalHello ° WebSquash ° Web Search ° WiseNut ° Yeehaa
---
Autoresponder Unlimited
Now you can have your own, easy to install Autoresponder Service for free! Complete with a turn-key website! Autoresponder Unlimited is the number one choice of website owners who want to take control of their online operations. This Product has the same power features of expensive autoresponder services, but without the cost. Big savings means more money in your pocket. Save as much as $200.00 to $1,000.00 a year, and make money with the FULL Resell Rights that we Offer. - No gimmicks - No hidden charges - No monthly Fees -
---
Traffic Boost
10 Scripts to Bring Traffic To Your Website...
Break Frames: If a visitor comes to your site and is looking thru frames, this script will automatically make the page 'Break Out' of frames. Bookmark Us: Allow visitors to click one text link to quickly and easily add your site to their 'Favorites' Email This Page: Allow your visitors to email the current page to their friends. They just enter the name and address, it will send a link to the current page in an email message signed by you! Perfect! Set Homepage: Allows you visitors to set your site as their homepage with a click of a link. Logo Branding: Have you seen the floating logo on Yahoo Geocities? How would you like to have your own logo floating in the corner of your site? This script does just that! Awesome! Frameless Popup: (IE only) Launches a popup without the windows frame or title bar. In other browsers it launchs a standard popup window! Position, size and Automatic closing can be set! Browser-Specify Entry: If You maintain a different page for Internet Explorer and Netscape browsers, you should use this script. Quite simply, it sends the right browser to the right browser optimized page. Language: Redirect your visitor to a page based on their language. Works with all newer browsers Avenue Search: This search form gives you the possiblity to search the 42 most popular search engines and directories. The form is transparent so you can paste it right on your website to fit your design... and it's only one line! Popup Page: Once your page loads you can set XX amount of seconds to pass and then a popup window of choice will open!
---
New Ad Tracker Tool v2.1

The Ultimate Ad Tracking Tool is a Must for every online Marketer! Tracking your ads, downloads, affiliate links and more.... lets you know what is effective in your advertising! With the Ultimate Ad Tracker v2.1 package you will be able to run your own professional tracking system designed to give you precise statistics on your links!

There are way too many reasons why you should run your own tracking system. But let's summarize the ones we've mentioned until now.

Allows you to see what advertising sources produce the most traffic.

Gives you detailed stats on where and when your hits come from.

Helps you Better market your products, offers and/or services

Allows you to send out links using your own domain name for instant recognition, and you can name your link to reflect what it is you are offering. This allows people to know where they are going, and who they are dealing with.

Script Is Super easy to install.
---
Website Toll Booth

Analyze Your Web Traffic like Never Before!

Traffic Toll Booth is an EASY to use/EASY to install website script that gives you all the information about your web traffic that most web hosts don't provide.

The advanced visit logs tell you:

IP Addresses, Language, Browser, Operating System, Is User New To site?, Date and Time, Last Visit, Days Since Last Visit, Referrer Page, Keywords Used To Search.

This is a PHP script and can be installed EASILY!
---
Web Radar

Keep Surfers Coming Back!

Offer internet connection speed testing on your site with Web Radar. No complicated cgi scripts...simply upload the html page and you're ready to go!

Web Radar supports dialup, DSL, Cable, and any other internet connections.
---
Banner Buddy

Use Banner Buddy To Quickly Generate Banner/Text Link HTML!

With a few mouse clicks, you can turn text and graphics into "clickable" links to your web site. HIDE affiliate links while visitors do "mouseovers". Also creates text under the banner. Easily creates text links as well. Banner Buddy is so easy to use anyone, even beginners, will have no problem using it.
---
Domain Alarm

Be one of the first to own/sell this BRAND NEW software!

Is Your Website Working Properly? Use Domain Alarm And Know Instantly When Your Website Is Down! Domain Alarm sits in your system tray and immediately lets you know if your site or sites are not working properly.
---
eZy Java Popup Wizard

eZy Java Popup Wizard makes it easy to make popups for your website... Simple Copy and Paste!

Small and compact. Extremely easy to use. Check your options, put in the link to popup and size, then generate the perfect code to copy and paste into your site!

Includes the required qtintf70.dll in case you need it on your system.
---
Defend Your Domain

Defend Your Domain from Hackers! This e-book contains valuable information as to how to protect your source code from being read. This will prevent others from by passing your PayPal links that give immediate access to your ebooks or membership sites. Protecting your source code is also a good idea to protect your search engine rankings. There is nothing worse then someone using your key words to beat you in the rankings. Additional Bonuses! We have included several scripts that will be useful to you. One of which is a perl script that will turn your website into an Ebay type auction site!
---
Amazing Web Tools

12 Quality Software Products complete with "Master Resell Rights" are all contained in this one Master eBook... Complete with a turnkey website too!

With Amazing Web Tools there is Only ONE 'Master Download' eBook required to download all the files. That means there's no need to upload anything to your web host except the website files and the 'Master Download' eBook! Offer your customer Only One Small Product to offer Everything in the Package

SPECIAL: Now with FREE customization option to the 'Master Download' eBook, Brandable with your Name and Web Site URL. Easy To do and will link to you! All Included in the Master eBook Download! This Pack Includes...

| | | |
| --- | --- | --- |
| 1. Instant Site Maker | 2. Affiliate Link Masker | 3. Instant Email Scramble |
| 4. Popup Generator | 5. Java Script Magic | 6. Instant BookMark |
| 7. Affiliate Defender | 8. Instant Meta Maker | 9. Defend Your Domain |
| 10. Popup Power | 11. Instant Site Safe | 12. Vend-O-Matic |
| Plus...Hit Exchanges Combo | Plus...Traffic Generating Script | Plus...Profitable Scripts In A Box |
---
Black Label Edition II

Very versatile set of tools and scripts for website owners...

Over 30 useful tools and scripts here, in one convenient interface.
Enhance your website and add scripts with ease!
One of my favorites!.. I use mine constantly!

---
Magic Subscriber

"Easy-To-Use Software Attracts Customers, Creates Cash Flow & Generates Traffic!"

GENERATE MORE TRAFFIC & PROFIT. Magic Subscriber reduces the amount of time and money you need to get more customers and sales. It automatically captures your visitors' email addresses WITHOUT them having to fill out a form! This makes it 10x's easier for you to generate targeted traffic and sales. It only takes 2 to 5 minutes to implement -- and the payoff is HUGE.
---
Secret Popup Maker
Allows you to open a popup on exit 6 seconds to 30 minutes after the surfer has left your site. The program allows you to choose the options you want, like toolbar, menubar,resizable window and more. You can place the popup in multiple files all at once, saving you time. Also the script auto places the code and makes the javascript file. All you need to do is run the program then upload.
---
Picture Perfect Image Viewer

Picture Perfect is an EASY to use image viewer that won't change all your image file settings! Just pick the folder to browse and view the images. Software also comes with a slideshow feature.

Own Master Resell Rights to YOUR very own copy of "Picture Perfect". We've even hidden our company name so YOUR customers have no idea who we are. We've also included a copy of the webpage for you to sell it from!
---
Thumb Nail It

Thumb Nail It is a simple, easy to use program to make thumbnailing of entire folders fast and easy...

Features:

Make thumbnails of images in an entire folder
Also rename the images (if selected) at the same time
Add a prefix to the thumbnails for improved Search Engine ranking
Full Resell Rights Included
---
Picture Gallery Maker

Will easily make Picture Gallery Webpages for your site with the simple wizard interface! Use it to display a group of photos on the web! Now with optional thumbnail graphic images.

Features:

Makes thumbnails of pictures.
Builds image pages if you want it to.
Builds the gallery pages.
Inserts meta tags for Search Engines.
6 built-in templates.
User can make your own templates to use.
Resell Rights Included.
---
Shoot-It Screen Capture

Screen Shoot-It is a simple and easy to use program that will easily capture screenshots from your computer.

Features:

Captures the last active screen, full screen or user selected area.
Also numbers each picture consecutively.
Creates jpeg images.
Capture the entire screen, active window or select what you want!
Full Resell Rights Included!
---
The Genius Guides

Loaded with Information and Products... The Genius Guide to Website Design "Finally! Information with a Purpose! All the Resources and Tools You will Ever Need to Build and Maintain a Great-looking, User-Friendly Website"

The Genius Guide to Website Design is THE Most Comprehensive Resell Package on Website Design and Development. You won't find another product like it online!

I guarantee it will prove invaluable to you, whether you are planning on building your first website or improving your existing site. Or even as a Resell product if your site's main traffic comes from potential website designers and developers.
---
SoftwarePak's Html Editor
A great html editor script that can be uploaded to a website and used online anytime you wish from anywhere. Extremely convenient to edit webpages and auction html. Editing is done is a total visual (WYSIWYG - What You See Is What You Get) mode or, if you wish, HTML, the choice is yours. Work with files stored on your computer. Instant preview too! HTML Editor is simple straight forward easy to use and even comes with Full Resell Rights.
---
Name Branding Syndicator
Name branding on the web is one of the most important things you could ever think of doing for yourself. All of the big boys in the field of web based money have worked long and hard to build their name brand. Use this software and get your name online world wide with 100% ease and with NO coding knowledge!
---
Your Own Encryption Site
Protect your hard work now! What does Your Encryption Site do? Your Encryption Site is a rare & unique website that allows you to encrypt your HTML code! With so many websites being illegally duplicated, webmasters need to protect their investment from code thieves... Full Resell Rights too!
---
HTML Encryptor

A Top HTML ENCRYPTOR - Protects PayPal Links Too!

This New Software is Fast and will effectively encrypt your entire website or just one page. Create backups as you encrypt and you can preserve your Meta Tags too! Keep others from viewing your source code, prevent printing, offline viewing, caching, disable right clicking, text selection, and hide your links, you can even choose what you want it to say in the status bar. Make your site only accessible from a referral. Protect your PayPal Codes Too! This is a Top HTML Encryptor!
---
HTML Compressor

HTML Compressor is Fast and Will effectively compress Your html files while preserving your meta tags. HTML Compressor makes it easy to compress your html files. Features

2 different algorithms to compress files, ZIP (LZSS + Huffman) compress and HTML (LZSS only) compress

3 different compression levels for HTML compress, Fast, Normal, and High

Super fast compression in both algorithms, the decompression process of both ZIP and HTML compress takes almost no time in small files (1 to 30 KB)

Allows password protection of HTML files, this protection doesn't store
the password, it uses a CRC32 checksum calculation to determine if the password is correct

Program can preserve the meta tags of the HTML file so it can be accessible to search engines

Program can save backups of compressed file in the Backups\ folder

Shows full compression statistics that includes filename, size, packed size and compression ratio
---
Smokin Fast HTML Remover
The Smokin Fast HTML Remover is very easy to use and removes all body html and most head tags. Save your files easily into a text file.
---
Redirect Boss
If you have multiple domain names and you want to operate each as it's own web site, then RedirectBoss can create the scripts you need. All you need to do is create a sub-directory for each domain name under your main directory, on your web server account. RedirectBoss will quickly create the script neccessary to direct your visitors toward the content for the domain name they entered. With no programming involved. RedirectBoss allows you to create domain name based redirection scripts in the following languages. PHP, Perl, ASP, ASP.net, ColdFusion, & JavaScript!
---
Java Script Magic
Now you can add cutting-edge design wizardry to your web pages without deciphering programmers 'techie' instructions, wasting time searching for scripts, or taking a three month $1,000 web design course...

---
Java Script Pro
Java Source Machine, the best javascript tool! Java Source Machine includes 15 different javascripts and makes it easy to use them. You input what you want, then preview or generate code. Save the file as html or just copy and paste the code into your existing website page. Not only does this have the code, but tells you what browser it will work in.

---
Java Script II
Java Source Machine, the best javascript tool! Java Source Machine includes 15 additional javascripts and makes it easy to use them. You input what you want, then preview or generate code. Save the file as html or just copy and paste the code into your existing website page. Not only does this have the code, but tells you what browser it will work in.
---
GroupMail It
A Great Program to Manage your contacts, Newsletters or eZines. Nothing to install just download and run. Lots of options! Full Resell Rights! This program is small is size, but big on performance!
---
Back Up Pro

An easy to use back up program!

You can use the built-in timer to schedule a back up time for any time you wish! Back up any amount of folders, anywhere on your system! Copy files to another location and zip them if you wish! You can even password protect your backed up files!
---
eZy Ezine Ad Formatter

New software easily and instantly formats your ezine ads to fit any publishers character length specifics saving you time and frustration... After you're finished downloading your copy of 'Ezy Ezine Ad Formatter' you will no longer have to worry about your ezine ad format, counting each and every character on each and every line. The software liter