Add to Cart
Guinness Bass Ale HOLOGRAM Beer Coasters (Lot of 400)
Free Shipping
Buy with Confidence
Accepted Secure Payment Options
Need help buying?
Item Description
Guinness Bass Ale HOLOGRAM Beer Coasters (Lot of 400)
Bar decorators clearance special!
Click image to see full size picture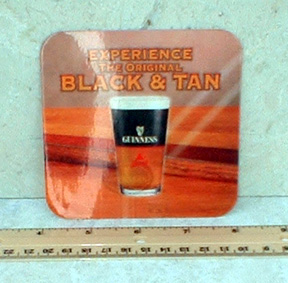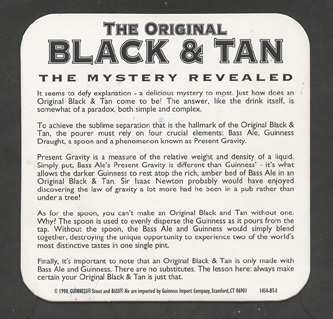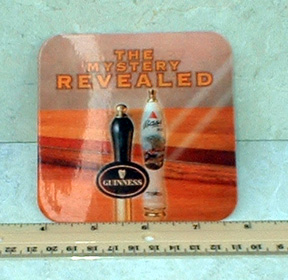 Coaster blowout! Here we have (1) lot of (400) Guinness/Bass Ale "Black and Tan" HOLOGRAM coasters. These coasters were left over from a bar decorating job, where the designer liked them so much they were embedded in patterns into plexiglass then set into the actual walls and floor of the bar. There's just something about light bouncing off the tan, black, and woodgrain hologram image of these coasters that make them special! These hologram coasters are new in sealed shrink-wrap. The date of manufacture could be 1998 based on the copyright stamp on the back,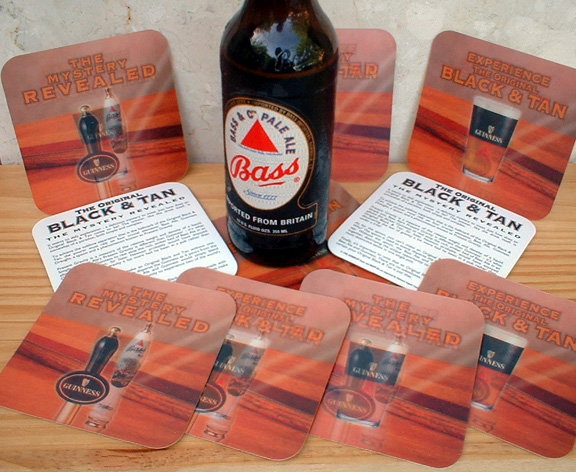 You get (400) coasters in (1) lot for $19.99(Approx. 5 cents per coaster- BEER NOT INCLUDED!)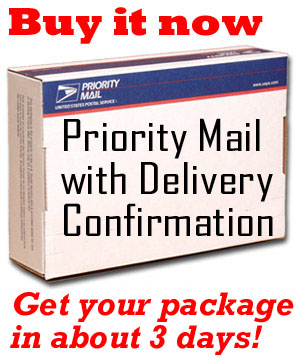 These coasters would be great to display in your home bar, game room, dorm room, fraternity house, or sports bar. These could NOT be purchased in stores. They were limited to the bars and stores that featured Bass Ale and Guinness. In addition, these may date back historically to the first invention of the "Black and Tan" craze, so may appreciate in value as collectables. These coasters are a MUST HAVE for anyone that collects Breweriana, Bass Ale or Guinness memorabilia.
The plastic hologram on the top is very durable for daily use and doesn't get soaked and warped like cardboard. The background graphic in the hologram picture is wood-grain so these coasters would look good sitting on top of a wood bar.
Size is 4" x 4". The plastic hologram on the top changes from "Experience the original Black and Tan" with a picture of a glass to "The mystery revealed" with a picture of a Guinness and Bass Ale Draft dispenser handles. The back is cardboard and advertises 5 paragraphs explaining the origins of the "Black and Tan" concept. Click on the photos at the top of the page for close-up views.
Shipping is by USPS PRIORITY MAIL with DELIVERY CONFIRMATION to US addresses only.
Shipping/handling is a flat rate of $12 for each LOT OF 400.

INTERNATIONAL SHIPPING NOT AVAILABLE.
After purchasing, pay instantly with your credit card through PayPal!


Gusnis guines guiness stout beer mat beer mats, balck and tan , black and tn, beer, brewer memorabilia, hologram, cster, caoster, irsh beer irsh ber
Recent Reviews
"Thanks for being flexible with the order and the little extras! I really appreciate it and they will be put to good use. Mega thanks! Kitchissippi"
(1 Purchase)
Is this review helpful?
Thanks for your feedback!
Recent Questions & Answers
What is your best price for this item?
Answer:
The lowest price I accepted including shipping
$31.99
Buy Now
Guinness Bass Ale HOLOGRAM Beer Coasters (Lot of 400)