Item Description
Woth some of these items we make a donation to
Any cause the buyer desigantes
Just ask us about the donation
We will anwser all questions

Ideal to send in a care package

Money Back Guaraantee

FREE BONUS

Set your own price
Make me an Offer
No reasonable offer is refused

~~~~~~~~~~

This foot care / personal care hygiene product is packaged by Adult Handicapped Workshops
CLEVELAND OHIO
by buying you provided jobs for them

Were you looking for A personal care gift to treat YOUR feet or to send to a SOLDIER ???
You have found it !!!!!!

FREE s&h ( no limit ) AND DISCOUNT PRICE Offers accepted
with quantity purchases
OR
if your offer is over $12.99 per deal
for 2 Foot-Eze - (Buy One Get One Free PLUS THE FREE BONUS )
That's Under $6.50 Each
That's less than the price of a burger Combo meal for each one

~~~~~~

You found this page now
Make an OFFER TO BUY This before it IS gone
Not many left
I am the Only distributor of this item - ANYWHERE

ANY Male or Female soldier will Love It !!!!

For ANYONE or ANY Soldier who has ever said "My Feet are Killing ME !!!!
Think how many times you or a soldiers have uttered that phrase

Buy 1 get 1 FREE

With BONUSES

~~~~~

Seller will Donate to any cause the buyer desginates with qualifying purchase

You may find this unique device cheaper elsewhere on the net
by yahooing - "free foot care for soldiers" but why when you have just found this site and can make an offer

Out of over 2 Billion pages on the internet
YOU found this one
Why ?????
Maybe it IS Fate and someone is trying to tell you something !!!!!
( Read this page and look for the reason you found it )

~~~~~~**~~~~~~

I ask my potential buyers to

when stopping @ ANY of my Offers
This avoids any problems or misunderstanding
I will be BRUTALLY honest about any product I sell

~~~~~~~~**~~~~~~~~

Decide how much would you pay to feel good ?
Then Make an Offer
for these Buy 1 Get 1 FREE Foot Eze products and the FREE BONUS now -- it will be the best gifts you ever gave
Only 911 Left

Make an Offer for 5 Get 5 FREE = 10 - That's Enough for a whole squad of soldiers ( 10 men / women )

Ever ask yourself
How can I send a personal care gift to ANY soldier EVEN If I don't know one ?
We can supply that info with each purchase IF REQUESTED
We have contacts in the service in ALL the theaters of action who will distribute these to ANY soldiers - ANYWHERE
Marines - Army - Air Force - Navy - Coast Guard

~~~~~00~~~~~

Hands FREE foot care
NO BENDING / NO STRETCHING Foot-Eze
can be used while bathing - working or relaxing
It incorporates the fundementals of reflexology foot massage
to give the user an overall feeling of well-being

It mounts with suction cups to any smooth - clean surface


Tile in shower or on floor of office or rec room
Wall at foot of tub
Barracks Floor
Affix it to a loose tile and take it where ever you want it
OR
Use it as a hand held pumice stone
The user just rubs his/her foot over the unit abrasive pumice like pad:
Removes Odor causing Dead Skin
Rids their feet of Unsightly ~ Painful Callouses
Stimulates circulation to feet and legs
Receives the benefits of relexology foot massage
Leaves feet fresh atrractive and tingling
Podiatrist Approved
NOT RECOMMENDED FOR DIABETICS.
The main premise of refelxology foot massagers is:
IF YOUR FEET FEEL GREAT -- YOU FEEL GREAT -- ALL OVER !!!
~~~~~~o~~~~~~~
EXTRA BONUS
Each unit comes with a FREE reflexology foot massage chart
This device was Invented by an American Inventor - the Seller - Floridaguy22
ALSO Ideal for Seniors
Pregnant ~ Working Women
~ Policemen ~ Firemen ~ Postal Workers
Handicapped ~ Back Pain Sufferers
Many others can use it TOO !!~!!
~~~~~~**~~~~~~
Seller will donate
to any cause or charity
the buyer designates with a qualifying purchase (see below)
~~~~~~**~~~~~~
PayPal BidPay Check Money Order
Ask for quantity pricing and worldwide shipping quotes

THEY'LL LOVE YOU FOREVER FOR IT
SEEN ON TV FOR $19.99 Plus s&h
Seen elsewhere Right Now ON LINE FOR $12.99 plus $8.95
for JUST ONE
~~~~~~~
Send this item as a gift to a soldier in Iraq, Afganistan, ANYWHERE

I accept PayPal and check / Money Order

Great Personal care item for anyone
Fathers day - Mothers Day - Christmas Gift -
OR
Just to say thank you to your favorite
Waitress - Bank Teller - Postal Worker - Beautician
Policeman or Fireman
Secretary - Nurses
CLOSE OUT
Buy a Foot-Eze-1 get one FREE and get

Hit the Make Me an offer and name your own price for as many of these as want up to our inventory
~~~~~~o~~~~~~~
~~~~~~o~~~~~~~
As a gift for Soldiers in Iraq / Afganistan / Anywhere
*~~~~~
Handicapped - disability assistive devices Inc for better living
Quantity sales can be arranged and this item is ideal to send to a soldier in Iraq Afganistan OR ANYWHERE
also ideal for use as a fund raising premium to assist in raising money for needy causes -- offer them at Fund raising walks & runs to raise money
Ask for Info On this approach
Ask about world wide shipping
~~~~~~~~~~~~~~000~~~~~~~~~~~~~~
SELLER WILL

10% OF ANY quantity / combined or single ORDER OVER $100.00
To ANY cause or charity the buyer designates with payment
Military Family Support Group - Hurricane Katrina - Wilma - Rita releif Fund
Spinal Injury Research Foundation
- ANY CAUSE OR CAHRITY
~~~~~
Larger Donations with many of my other items seen in the runner below
~~~~~00~~~~~
Money Back Guarantee
If items are returned unused within 14 days
minus s&h
a $1.00 per unit restocking fee is also assessed
return shipping is responsilbility of Buyer
~ The Foot Eze ~
offered on this page
was invented by the seller
( floridaguy22 )
YOU get it as a FREE BONUS
With a purchase of many items Seen
Below
~~~~~~~~~
~~~~
~~~~~~~~~~~~~~~~~~~~~~~~~~
free foot care for soldiers
Cape CoraL fl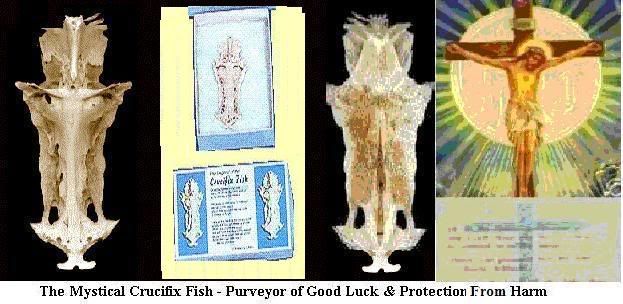 Maybe this is the item you were sent here to get
The Crucifix Fish Bone
Good Luck - Protection
CLICK on pic for info on this Mystical and Unique Item
~~~~~~~
Foot Messagers
Foot Care
For Foot massages --- THIS IS ALSO a handicapped assiive living device assisting those with disabilities -- the disabled have been assisted by this invention --- Foot massagers
Calloes - calluses calloses bt sore feet tired feet smelly feet ?h this foot massagers odor eaters
Not cheap but inexpensive bargains cheap stuff inexpensive gifts
Sore tired achy feet - Foot Odor ?
This device stops those problems without the need for Bending
SEND A CARE CARE PACKAGE FOR A soldier send care packages to a soldier in Iraq or home base Bill Tomsick cape coral fl FREE FOOT CARE FOOT EZE podiatrists make a Donation IOFFER.COM
Also nurses - Bank Tellers - Teachers Secretaries - who wear high heel shoes or boots
These Innovations were conceived by American Invetor Bill Tomsick ~ Cape Coral Florida
inexpensive - not cheap --- anklesFoot Massagers callus remover foot mesagers
~~~~~~o~~~~~~~