Item Description
You are bidding on a high quality 2T (2.1mm thick) rhodium plated (silver tone ) or gold plated (gold tone) photo dog tag. Please note item is NOT black in color.  The image is actually engraved on the tag so you get a high quality image that is embedded into the dog tag. The image does not fade or peel,  and lasts for the life of the pendant. The engraved picture is like a hologram on the shiny surface so you have to turn it to the light to see the engraved image as sold in your local mall. I did this for over three years at the local mall. I personally engrave each tag and get a lot of job satisfaction, and rest assured that I provide you with my best work
Each 29mm by 50mm pendant comes with
A FREE sausage chain which is at least 30 inches long (easily cut down with a pair of scissors)*
A FREE line of text on the front or back (3-5 words)* ONLY if text request is emailed within 24 hours of payment)
A FREE glossy silver color gift box
*You can request that the one line of text be placed on the back of the tag via email
*You can get an additional 5 lines of text engraved on the back of the tag by buying it at my eBay store for $1.50.
*You can get an additional picture and line of text for the back of the tag by buying it at my eBay store for $3.00.
*You can request that you receive a keychain instead of a chain with your tag via email.
If no email is received I will send you a chain and place your text if any, on the front of the tag.
Step 1: purchase and pay for the tag.
Step 2: Cut and paste this in your email message and fill in detail.
Question 1: Would u like a dog tag in A) Gold tone B) Silver tone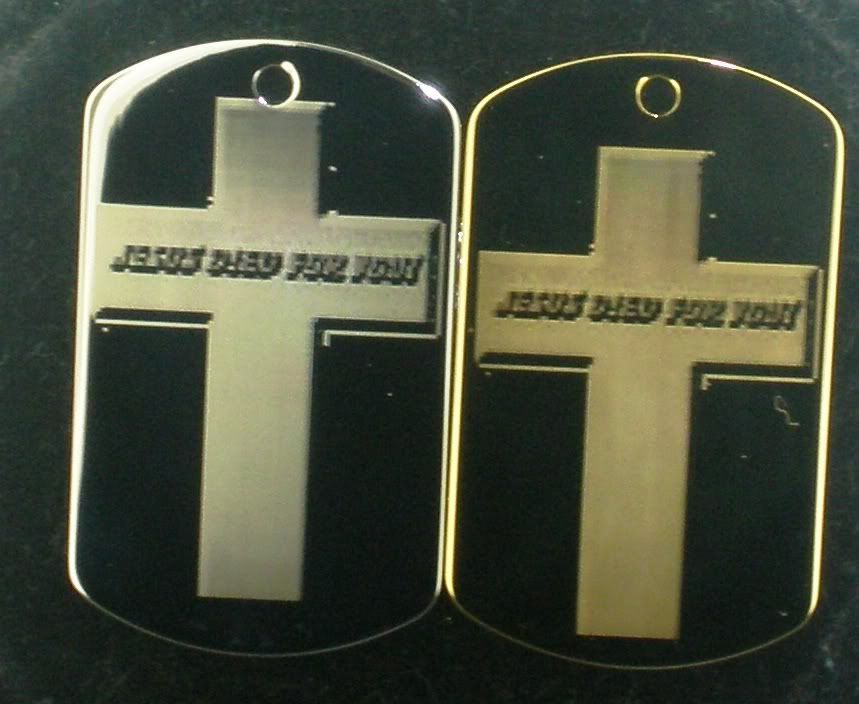 Question 2: Would you like a FREE A) Key chain B) Chain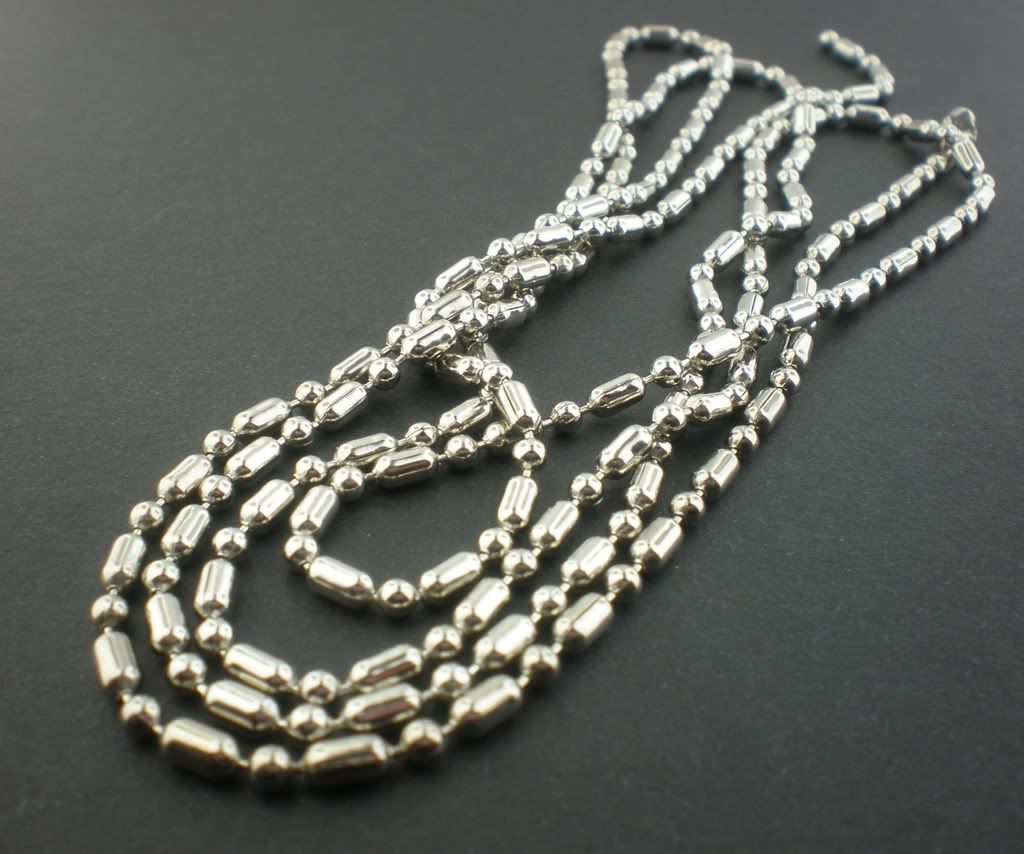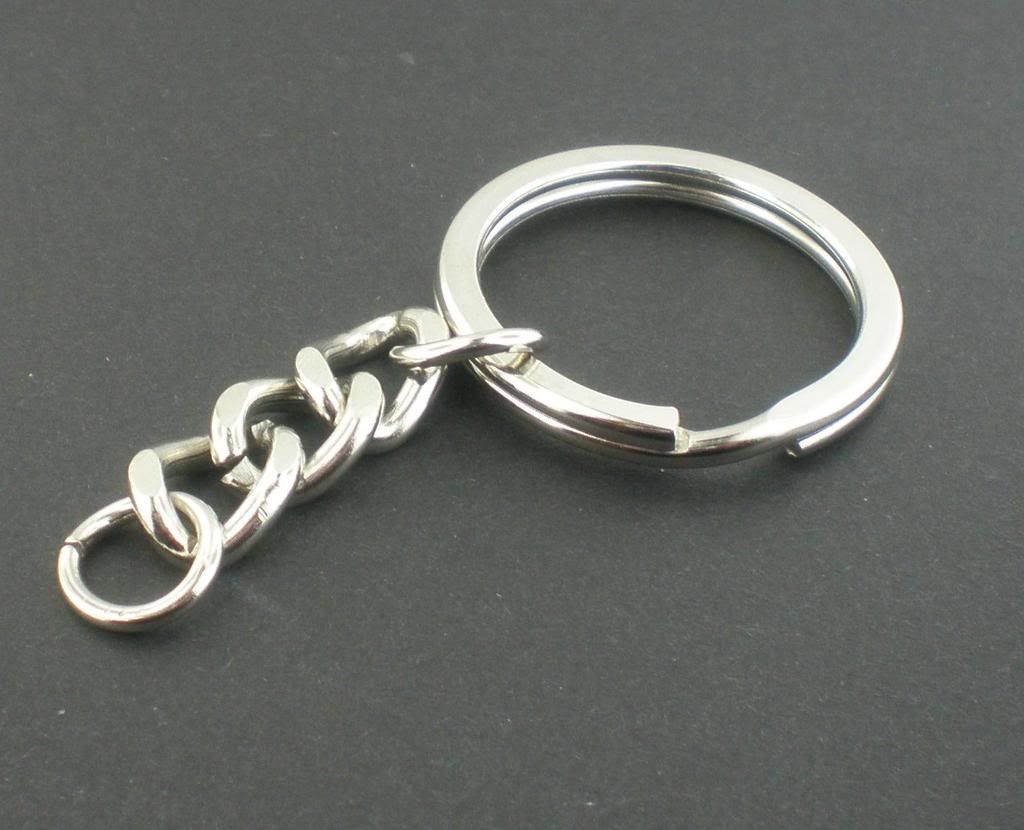 Question 3: Would you like text on A) Back B) Front

Question 4: Would like the Font 

Step 3: cut and paste my email address into your email software

 

Express purchase steps:

We can also prepare your customized order with minimal hassle using the convenience of paypal. To make an express purchase, instead of sending an email, enter the answers to questions 1 to 4 in the paypal comment box.

For instance, if you'd like to order a silver tone dog tag, with a chain, and text on the front in Times New Roman font, enter 1.B 2.B 3.B 4.B and your custom text in the paypal comment box and we will have your order ready and shipped within 24 hours of a cleared payment!

 

Shipping time:

Fastest Turnaround time on Ebay! I ship six days a week! Usually within 1 business day, You can request expedited or same day engraving and shipping at no extra charge, however we request that you include clear concise instructions a phone number and a good time to call you so that we can fulfill your expedited requests promptly. Also complete orders need to be received by 1pm for same day shipment.

Shipping costs:

* I ship World Wide, shipping costs range from $1.99 to $4.99 depending on your location and shipping method. Delivery confirmation is provided on all local orders via USPS. Please note that USPS does not provide detailed tracking just proof of delivery. Insurance is an additional $1.99 and International insurance is $9.99. There is a $0.99 shipping fee for each additional item.

Additional info:

Want to add a CZ border around your tag click on the Cz tag to buy it at my ebay store




More Questions:

Check out my FAQ page

Still confused? Have more questions?  please feel free to email me your questions or you can email me your name, phone number and a good time to call you and I will personally call and respond to your questions within 24 hours. I use a combination of Corel draw, Adobe Photoshop to ensure the highest quality of my work, I have been doing this for over three years at a mall location and love what I do, so I will try my best to make you a happy satisfied and re visiting customer.

Additional Information:

* For large bulk orders email for wholesale pricing

* For a different picture that the ones available fore sale please email a request for say a peace symbol and we will either put up a listing or email you a few pictures of that design example the peace symbol to choose from.

* If you are not happy with the quality of your purchase simply return it and I will re do it and send you another one for free as long as you provide me with a clear picture for personalized engravings. Please note that it is your responsibility to pay for shipping you return and its also your responsibility to check your text for spelling and grammar errors. We will not be held responsible for grammar and spelling errors on your part so please double check your text before emailing it to me. 





Powered by
The free listing tool. List your items fast and easy and manage your active items.