Item Description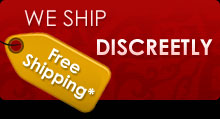 Black Patent Coffin Backpack W/ Cross Gothic Demonia
Black Patent Coffin Backpack W/ Cross Gothic Demonia  

Style:HB-014-1
Color: Black Patent (Shiny)
Size: 13"x 9" x 4"
Material: Man Made
Brand: Demonia

Shipping Policies:
DISCREETÂ &Â PRIVATE: Â 
Your credit/billing statement reads:Â SFÂ Limited
The address label reads: SF LIMITED  

 
BACK ORDERS :

Though most items are in stock when we list them,  some items by the time the auctions sells, are out of stock, we apologize for any inconvience, but we will notify you  of any delays or back orders within 3 days.  (these usually take and additional 2-3 weeks  to get back in stock)

INTERNATIONAL BIDDERS:
USPS DOES NOT OFFER DAILY TRACKING, THE TRACKING # THAT PRINTS IS MERELY A WAY TO SHOW THAT THE ITEM WAS SHIPPED AND TO WHOM IT WAS SHIPPED AND THAT IT WAS DELIVEREDÂ Â Â Â Â Â Â Â Â Â Â Â Â Â Â Â Â Â Â Â Â Â Â Â Â Â Â Â Â Â Â 
INTERNATIONAL EXPRESS AND UPS ARE THE ONLY TWO WAYS THAT OFFER DAILY TRACKING OF PACKAGE.
 
IF YOU NEED AN ITEM IN A HURRY EMAIL US TO MAKE SURE IT IS LOCAL FOR QUICK SHIPMENT AND ASK US FOR INTERNATIONAL EXPRESS DELIVERY COSTS.
WE DO NOT GUARANTEE A DELIVERY TIME SCHEDULE, CUSTOMS Interferes WITH ALL SHIPMENTS
WE SHIP VIA USPS or UPS TO USA and CANADIAN CUSTOMERS
USPS PRIORITYÂ INTERNATIONALÂ ONLYÂ FOR ALL OTHER COUNTRIESÂ  Â 
TERMSÂ OFÂ SALE:
Return Policy:
We offer 14 Money Back (MINUSÂ ALLÂ SHIPPINGÂ COST) Return on bras, dresses, pants, shorts, shoes/boots, corsets(without panties), bustiers(Without panties) tops, and pants unworn tags attached and IN ORIGINAL PACKAGING-NOÂ SIGNSÂ OFÂ WEAR- ORÂ ITEMÂ WILLÂ NOTÂ BEÂ ACCEPTEDÂ !
NO scuff or heel marks on shoes and boots, (TRY THEM ON ON THE CARPET OR A TOWEL) any marks or signs of shoe/boot being worn item can not be returned.
COSTUMES AND SEASONAL AND CLEARANCE ITEMS Â  :
COSTUMESÂ ANDÂ SEASONALÂ ITEMSÂ : CAN ONLYÂ BE EXCHANGED FORÂ AÂ DIFFERENTÂ SIZE IFÂ SIZEÂ ISÂ INÂ STOCK-
VERIFY ALL SIZING BEFORE PURCHASING!  ALL OTHER TIMES it is a 30 DAY MERCHANDISE CREDIT to use towards any other item in our store.
State Health Laws, prevent a return on any item with a thong, or g-string or of a personal nature (thongs, bikinis,). For obvious health reasons. They can't be RETURNED OR EXCHANGED it is AGAINST THE LAW
30 day exchange/Merchandise credit policy on all shoes, boots, and clothing USA ONLY (except those stated above due to health reasons) after the 14 days have past NO EXCEPTIONS
Shipping is the complete responsibility of the buyer! WE DO NOT REFUND ANY PORTION OF YOUR SHIPPING COSTS!
INTERNATIONAL ORDERS : NO RETURNS ON LINGERIE, SHOES CAN BE EXCHANGED; You are responsible for return shipping.   
 
Sinful Fashions' has an extensive selection of leather, lingerie, patent vinyl, footwear, boots, gothic footwear and clothing, wigs, clubwear, dance wear, mens lingerie, mens wear, and novelty games and accessories, in sizes XS to 6x and footwear in sizes 5 thru 17.  
  
Your Purchase is PRIVATE and SECURE.   Thank you for shopping at Sinfulfashions! Be sure to add me to your   or  Want to become a subscriber? We send you advance notice of sales, new products and other useful information.
| | |
| --- | --- |
| | |



Click here to get free ebay
---
On Jun-10-10 at 00:32:46 PDT, seller added the following information: