Battery for PANASONIC VW-VBD1,VW-VBD1E,VW-VBD2/VBD2E
Battery for PANASONIC VW-VBD1,VW-VBD1E,VW-VBD2/VBD2E
PRODUCT SKU# MISC66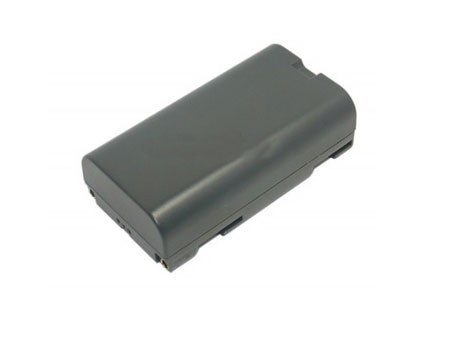 Fits Models:
PANASONIC
Panasonic EZ-1P,
Panasonic GA-EZ20,
Panasonic NV-DR1,
Panasonic PV-D1000,
Panasonic PV-SD4090,
Panasonic PV-SD5000,
Panasonic ZG-EZ30U
Panasonic AG Series
AG-BP25, AG-EZ1, AG-EZ1U,
AG-EZ20, AG-EZ30P, AG-EZ30U
Panasonic NV-D Series
NV-DE3, NV-DJ1, NV-DJ100,
NV-DL1, NV-DP1
Panasonic PV-DS Series
NV-DS1, NV-DS1EN, NV-DS1EG,
NV-DS100EN, NV-DS5, NV-DS5EG,
NV-DS5EN
Panasonic NV-DX Series
NV-DX1, NV-DX1EN, NV-DX100,
NV-DX100EN, NV-DX110, NV-DX110EG
Panasonic PV-DV Series
PV-DV700, PV-DV710, PV-DV950,
PV-DV1000
HITACHI
Hitachi VM-645LA,
Hitachi VM-945LA
Hitachi VM-D Series
VM-D865, VM-D865LA, VM-D873LA, VM-D875LA
VM-D965, VM-D965LA, VM-D975LA
Hitachi VM-E Series
VM-E340A, VM-E368E, VM-E368LE, VM-E455LA,
VM-E465LA, VM-E530A, VM-E535LA, VM-E540LA,
VM-E545LA, VM-E545LS, VM-E555, VM-E555LA,
VM-E563LA, VM-E565, VM-E565LA, VM-E568E,
VM-E568LE, VM-E573LA, VM-E575LE, VM-E635LA,
VM-E645LA, VM-E755LA, VM-E835LA, VM-E855LA
Hitachi VM-H Series
VM-H70E, VM-H575LA, VM-H635A, VM-H640A,
VM-H650, VM-H650A, VM-H655LA, VM-H665LA,
VM-H675LA, VM-H755, VM-H755LA, VM-H765LA,
VM-H768LE, VM-H775LE, VM-H835LA, VM-H845L,
VM-H845LA, VM-H855LA, VM-H955LA
JVC
JVC GR-DLS1U,
JVC GR-DV9000,
JVC GR-DVL,
JVC GR-DVL9000,
JVC GR-DVL9000U,
JVC GR-DVM1,
JVC GR-DVM1U,
JVC GR-DVM801,
JVC GR-VBM1
RCA
RCA CC-8251,
RCA PRO-V730,
RCA PRO-V742
Capacity: 2200 mAh 7.4V (16.28WHr)
Construction: Made with the highest quality Japanese cells!
Condition: Brand New, 100% OEM compatible!
Type: Li-ion Battery
Quantity: 1
High bidder needs to contact us within 3 business days and complete the transaction in 10 days. International bidders and APO, FPO Military with good feedback welcome. International orders maybe subject to customs tax and duties. All funds must be sent in US dollars. Large orders may be required to pay with guaranteed funds, please contact us at for details.
Payment Methods


We accept and prefer PayPal. We also accept VISA, Mastercard, American Express, and Discover on our secure web server.
 
Sales Tax is applicable in the following states: Utah.
 
About Multiple Item Purchases: We can combine shipping on a multiple item purchase! Complete the bidding process on all your auctions under our eBay user name and wait to make your payment until youve completed all your auctions. Our automated checkout system will combine everything into one invoice. Combined shipping is $2 for each additional item on top of the highest shipping priced item. For example if you buy an item that has $5.00 shipping and another item that has $6.00 shipping from us then your total is $6.00 + $2.00 = $8.00 shipping total. Items must be purchased under our same seller id name in order for this to work.
Unmatched Service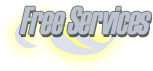 30 Day Warranty included with this item!


We offer a no questions asked 30-Day Money Back Guarantee on all online orders. Have confidence in both the quality of this product as well as the company that backs it up -- Digital Power Pro -- to provide you with the best online shopping experience you can imagine. If for whatever reason you'd like a refund just contact us for an RMA# (Return Merchandise Authorization number) and send it back within 30-days of your purchase and receive a refund for the purchase price, less shipping.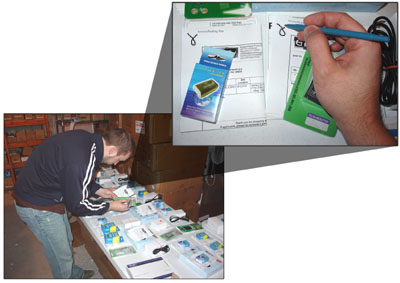 The owners and staff at Digital Power Pro are just like you; they also purchase their consumer products online. And there is nothing more frustrating than opening your delivered purchase only to find out the company sent the wrong item. Digital Power Pro double checks every item they ship! Two people will always check your order and hand signature the invoice to ensure you receive what you purchased. This is a level of service unmatched by other online sellers!
 
Return Policy
If your product is defective

If there is a problem with your order please contact us as soon as possible so we can do our best to help rectify the problem. In most cases questions or problems can be resolved with a little troubleshooting. If your product is defective, please contact for instructions on how to return the product. We will provide you with a Return Merchandise Authorization number (RMA#) and return instructions. You must receive a RMA# before returning the item. Return shipping is the sole responsibility of the buyer and Enessy/Digital Power Pro will cover shipping costs of returning the product back to the buyer. All items returned for credit or refunds that are not defective must be returned in brand new condition. Items must be in original, undamaged manufacturer's packaging for a refund to avoid any restock fees. We can be contacted with any questions at .
Infopia :: Leaders in Listing Innovation