Item Description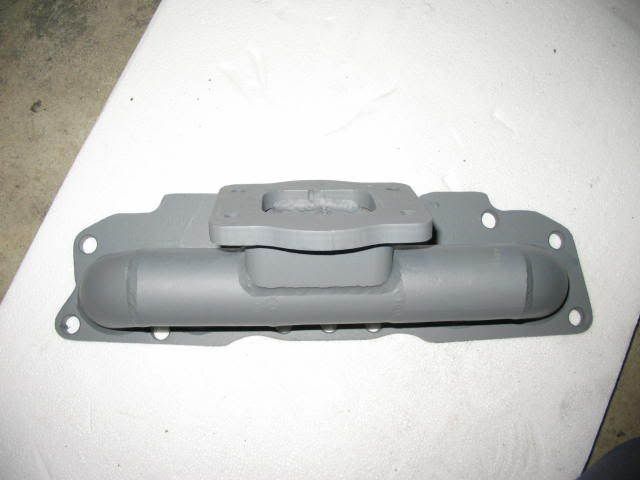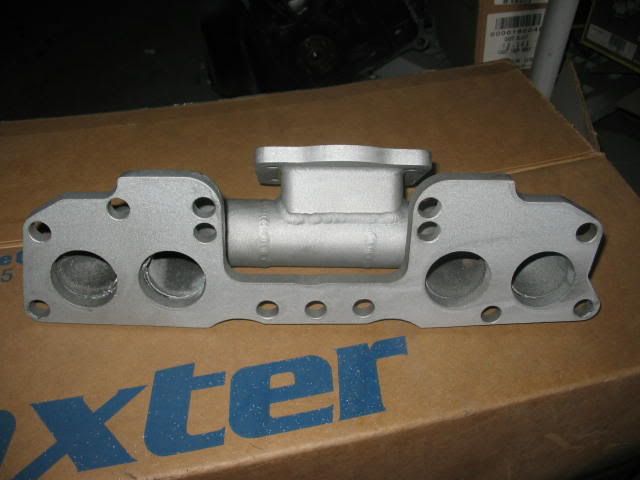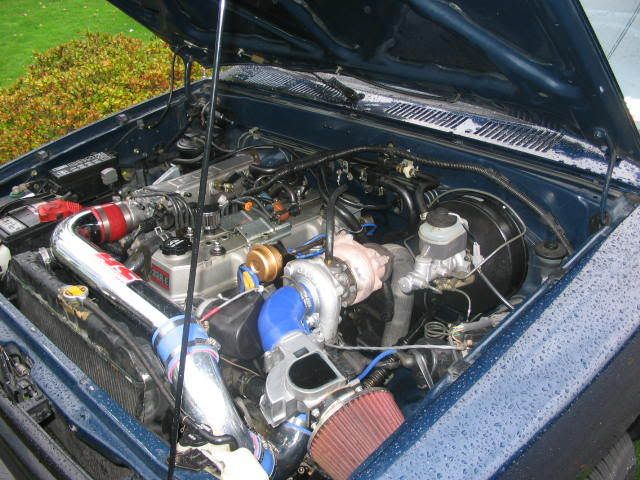 ¡¡Se habla español!!
This here is a Turbo Manifold for a Toyota 20R or a 22RE 4Cyl Engine Found in the 1980's and 90's Toyota Trucks and pre 86 Celica's. The Manifold Will Fit  22RTE , 22RE or 22R Engines from 81-95.
  What is included with this auction is:
(1) Custom Made Turbo Exhaust Manifold with a Std Garrett T3 Bolt Pattern. ( ALSO AVAILABLE WITH or WITHOUT A 38mm EXTERNAL WASTE GATE FLANGE!!!)
If you have been looking into Turbo Charging Your Ride o r want to build a Sleeper and have seen there has not been to many options....??.. Well " NOW" you too can Go and play with the Big Dogs...This is the Manifold that you Can Not Just Buy Anywhere!! ...If you have been pricing out the kits that others have offered and you want to build your own to save $$$... Well now here is that missing piece for building your kit...
  I am making 3S-FE/5S-FE Manifolds , 4AFE/7AFE Manifolds and 4AGE 16v/20v Manifolds as well 2RZ-FE ad 3RZ-FE Manifold. Also I have in stock 1ZZ FE & 2ZZ GE Manifolds ... Stay tuned as there are more different manifolds on the Drafting Table....
....If you have Requests for a certain Motor, let me know as I can or will build any set up if it is possible. You can Email me at 3rdprtysales@gmail.com anytime to ask about making a Turbo Manifold or Turbo kit's Thanks
These parts are sold

AS IS

. High bidder needs to contact me within 72 hours of close of auction and payment is to be made within one week of close of auction unless other wise arranged with me. Thank you.
  Due to a High Volume of NON-PAYING BIDDERS the rules I have stated are Now Strictly Enforced.
If I have not heard from the winning bidder within the 72 hours after the close of the auction I will consider the bidder to be in breach of the stated terms. I will proceed with leaving the proper Negative Feedback and then reporting the bidder to eBay as a Non-Paying Bidder.
 

Dead Beats will "No Longer Be Tolerated"

. I apologize for these strict policies but I have to draw the line somewhere. If you feel that the stated policies above are something you can not agree with please do not bid.
!!! POST OFFICE BOX ADRESSES WILL HAVE A DIFFERENT SHIPPING CHARGE !!! PLEASE INFORM ME BEFORE YOU SEND PAYMENT

 

THAT YOU NEED THE ITEM(S) SHIPPED TO A P.O.BOX!!!
Also, Due to a High Volume of eBay Bidders with Zero or all Negative Feedback that , Do Not follow through with the Stated Rules, I now need for all eBay Bidders with   Zero or all Negative Feedback to Please E-mail me prior to bidding or I will remove your bid.
Seeming that there are a large number of interested individuals in Turbo Charging their Vehicle's, due to the Large Volume of Repetitive Questions I receive on what is all needed to complete a Turbo set up in their cars? I can not be sure on all the exact components it will take for the system to be exactly correct or run in the manner of which everyone will be satisfied. I have had personal luck with a few ways using a low cost method and can share these examples with Winning Bidders, but I personally do not want to be held responsible as anyone's sole source of information. I Highly Recommend doing as Much Personal Research Online and Personal Discussions with Experts as one can do into what others have done to get a Good Wide Spread Perspective on what is all needed. I find I get more individuals just looking to Find Free Information from me so as they can look into what other are offering to get the best deal. This leaves me with a feeling of being used and sort of tire of being a free reference point. I don't mind helping people in their quest but it seems odd that after informing them on what they asked they bid on similar auctions selling similar items and not mine. I don't mean to be rude about this but please do not just email me with your questions of what is all needed if you have not looked into Turbo Charging your car using other resources first. I hope everyone understands and there are no Hard Feelings.
 

Thank You .

 
 

I accept

Paypal

,

money orders

and

personal checks

(held for 10 days) as payment. 

 
BE SURE TO CHECK OUT MY OTHER AUCTIONS
!!!
___________________________________________________________
High bidder needs to contact me with in 72 hours of close of auction and payment is to be made within one week of close of auction unless other wise arranged with me. Also the $15.00 Shipping only applies to within the continental United States. Out side the continental United States the shipping cost will differ.

 

Thank you
_______________________________________________________________________
---
On Jan-01-05 at 13:23:31 PST, seller added the following information:

 

After purchasing, pay instantly with your credit card through PayPal!
---
HTML Hit Counter