Item Description

SquareTrade © AP6.0

Redcat Racing 1/10 Scale AWD LIGHTNING RACING DRIFT CAR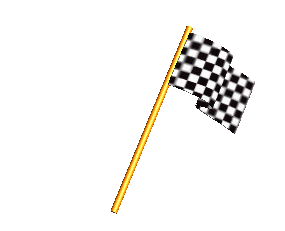 Welcome to NITRO RC HEADQUARTERS! We are the Premier Authorized Redcat Racing Dealer. You'll find the finest products at the best prices right here! We carry a full line of racing trucks, buggies, truggies, rtf airplanes, rtf jets, and a complete line of parts.

FREE SHIPPING
ON ALL VEHICLES

Brand New
COMPLETELY RTR
(Ready To Run)
REDCAT RACING'S LIGHTNING STR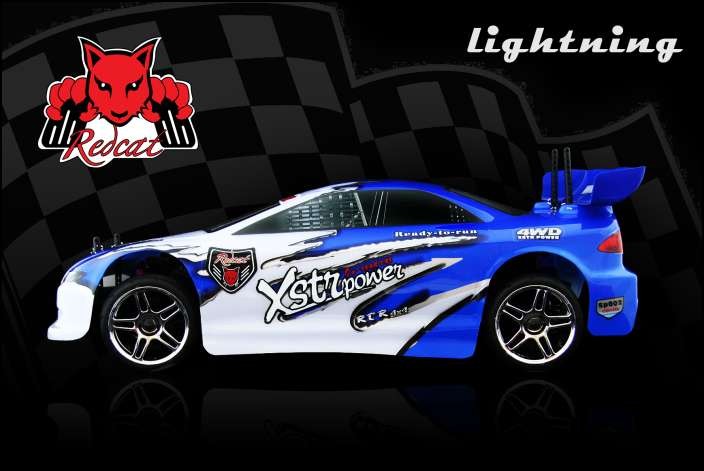 HUGE 1/10 Scale 4WD 2.67cc VX.16 motor

RC On-Road Racing DRIFT CAR
Nearly 3 horsepower to the wheels of this beast.
Consider it the king of the DRIFT circuit!

Includes:

VALID ON ORDERS OVER $25.00
FOR MORE INFO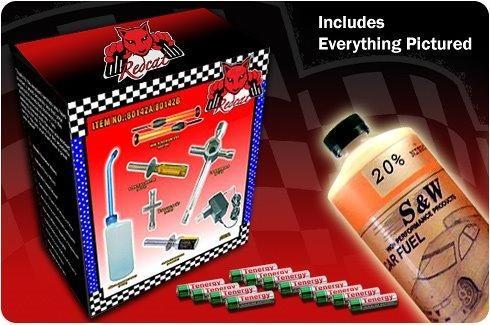 FREE Ultra STARTER KIT
1 Quart 20% Nitro Fuel, 12 AA Batteries, tools, fuel bottle
glow plug starter, and a glow plug charger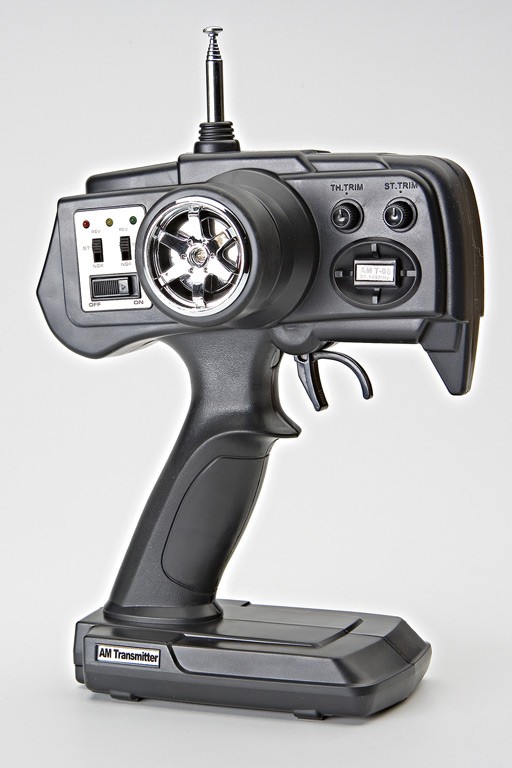 2 Channel A.M. Pistol Grip Radio
(May vary slightly)  
1/10 SCALE 4WD 2 Speed

NITRO-POWERED DRIFT CAR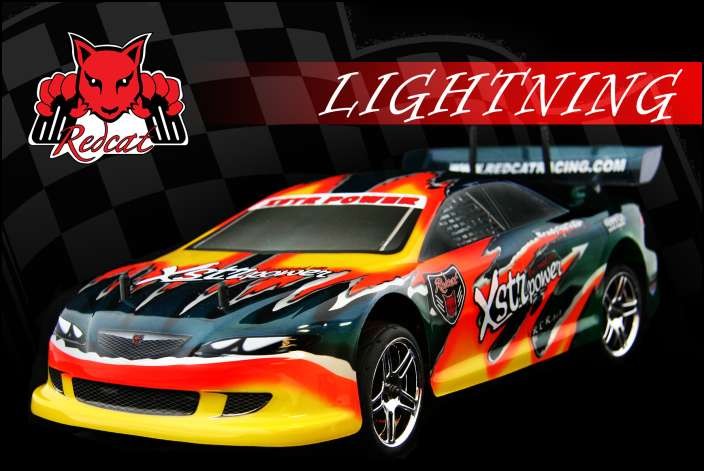 Check us out!
FEATURES

 

 




 

Fully Functional 2 CH AM Radio Control

4WD Electrodynamics Telecontrol Vehicle

Forward, Stop, Left & Right Steering

Aluminum Alloy Assembled Chassis

4WD Universal Drive

Polycarbonate Monocoque Type Frame

Front and Rear Double Wishbone Suspension

4 Wheel Shaft-Drive System

Coil Spring Damped Suspension System

Racing Radial Tries and Wheels

High Performance Racing Motor

Highly Detailed Polycarbonate Body Shell

Formed Bumper Front and Rear

Antiskid and abrasion proof rubber tire

Accessories:

Instruction Manual

Remote Controller

Starter Kit


1 Quart of 20% Nitro Fuel

12 AA Batteries



The 1/10 Scale Lightning STR RC car will light up any track like the Fourth of July!  Its Vertex VX-16 power is transferred through a centrifugally shifted two-speed transmission to all four wheels for massive acceleration, while a beefy but lightweight aluminum alloy chassis, disc brakes, aluminum capped oil filled shocks provide exceptional crisp handling. The Lightning is truly a nitro-fueled, pavement-pounding terror in the RC world!

Specifications:

| | |
| --- | --- |
| Motor Type | Nitro 2.67cc Vertex |
| Transmission | Centrifugally Shifted 2-Speed |
| Drive System | 4 Wheel Drive |
| Length | 360mm |
| Width | 200mm |
| Height | 112mm |
| Wheelbase | 260mm F/R |
| Ground Clearance | 4.5mm |
| Fuel Tank Capacity | 75cc |
| Chassis Type | 2.5mm 6061 Aluminum |
| Brake Type | Composite Disc |
| Shocks | Plastic Body Oil Filled Shocks |
| Speed Control  | |
| Battery | |
| Radio System | 2 Channel AM |




 

 

 
READY TO RUN!!
Install the batteries and add the fuel!
How does 18,000 RPM's and nearly 3 Horsepower to the wheels sound?

Fully Race Ready

LIFETIME ENGINE REPLACEMENT & WARRANTY
Your Redcat Racing product is covered under a limited warranty for a period of 90 days on the vehicle. This warranty does not cover certain items as listed below.
All warranty claims must be handled through Redcat Racing and not your hobby dealer.
If you believe you have a warranty claim, simply fill out the form in the link above and include all information associated with the claim.
If you have a specific part problem Redcat Racing will determine if the issue in question is covered under warranty and will contact you within 72 hours after form submission.   If determined that the part or parts are covered under warranty, Redcat will send you the part(s) at no charge.  We may ask for some parts to be returned prior to sending out replacement parts such as remote controls, engines and possibly some other items.
If you have a vehicle problem, please fill out the warranty claim form and click on the vehicle button. Once the form is approved, you may send the entire vehicle back to Redcat Racing and the Redcat technicians will repair your vehicle at no charge for labor but may require payment for parts needed if they are not covered under warranty.   We will require payment for shipping the item back to you.
Redcat Racing offers a Lifetime Engine Replacement Program
Items not covered under warranty or items that have less than a 90-day warranty:
Remote Control
Covered for 30 Days
Engine
Covered under Engine Program Only 
Gears Including spur, clutch-bell and others
Not Covered Under Warranty
Clutch & Clutch Spring

 

Not Covered Under Warranty
Pull Start 
Not Covered Under Warranty
This warranty covers defects with the materials, workmanship, or assembly at factory only. All replacement parts and warranty approvals are at the sole discretion of Redcat Racing. This warranty does not cover the items listed above.
This warranty does not cover breakage due to abuse, improper break-in, improper setup,
or improper operation.
Redcat does not accept any returns if fuel has been put into the vehicle or if the vehicle has been used in any way. New item returns are subject to a 15% restocking fee and all returned items must first receive a return merchandise number from Redcat prior to shipment.
We carry all parts and upgrades for all of our products.

to find out how you can receive up to 10% CASHBACK on your Buy It Now Purchase and to see our website NITRO RC HEADQUARTERS.
We have the absolute lowest prices available there!
We carry an extensive assortment of Nitro, Gas and Electric powered Remote Control vehicles including boats, airplanes, jets, buggies, trucks and more. We sell all parts for Redcat Racing, HPI, High Speed and many more. We offer the lowest price anywhere on the internet. We specialize in customer satisfaction, so be sure to check us out.

Paypal Payment is expected within 5 days of the close of an auction.
Immediate payment is expected for buy it now items.




UPS GROUND SHIPPING, GET YOUR ITEM WITHIN 3-7 DAYS
We offer low rates for world-wide shipment of all items and we do our best to package them.


Proud to offer World-wide Shipment


All customers are required to properly break-in the motor on your new vehicle.

Proper nitro engine break-in is critical for long-lasting performance of your RC. Every new nitro engine should undergo a break-in procedure. Breaking in a nitro engine takes anywhere from one to two hours and about 3-5 tanks of nitro fuel. If you do the nitro engine break-in properly, the up-keep on your RC vehicle is less costly than if the procedure is done hastily and incorrectly. Be patient.
Answer: For your nitro engine break-in, choose a clean, flat, paved or smooth surface. You'll be doing the initial break-in with the body off so you don't want to be kicking up dirt or doing flips during break-in. During the first couple of tanks of fuel focus on varying and limiting your speed. Don't run your engine past half-throttle. Don't run at a constant speed.
During break-in deposits build up and can foul out the glow plug so your engine might seem like it's stalling or not running properly. This is normal. Proper break-in alleviates these symptoms. Do have an extra glow plug or two handy in case you need them.
Operate Safely
Here are simple safety checks you need to do before starting:
Turn on the Controller First


Turn your transmitter on first,

followed by the receiver on the RC. When finished running your RC, turn the receiver off first, then the controller. This sequence will keep your nitro RC from running amok if someone nearby is running on the same frequency. Do yourself a favor though and

Check frequency

before running your RC.

Put The Engine in Neutral
Move the throttle forward and reverse to ensure your nitro engine is in neutral and is in the idle position when the throttle is released.

Check Your Steering
Move the steering controls from side to side. If steering seems sluggish or hesitant, replace the receiver's batteries before proceeding.
Prime Your Nitro Engine
Start up your RC. Watch to see if fuel is moving through the lines. If fuel doesn't reach the carburetor after 3-5 seconds place and release your finger over the tip of the exhaust for a couple of seconds to help the engine start. This is known as priming the engine. Be careful when doing so because if too much fuel goes into the engine when priming, it will flood causing the engine to lock up.
If the engine does flood use your glow plug wrench to remove the glow plug. Place a rag over the engine head. If equipped, use your electric starter. Start the engine to get the remaining fuel out and wipe off the head with a dry towel to remove any remaining fuel. Reinstall the glow plug and start on the first tank of the break-in process. Your nitro engine shoudn't be primed for more than 1-2 seconds at a time to avoid flooding.
Do Five Tank Nitro Engine Break-in
With each tank of fuel you'll increase the amount and duration of throttle. Use these tank-by-tank guidelines for your nitro engine break-in.
Tank 1
Give the engine one-quarter throttle slowly for 2 seconds. Apply the brakes. If you pull back on the throttle too fast you may cause your engine to stall.
When there is a nice trail of blue smoke coming from the exhaust it means your fuel mixture is properly set and the engine is being lubricated. If no smoke is present, richen the fuel mixture by giving the air/fuel mixture needle a quarter turn until smoke is present.
Continue running the first tank of fuel, repeatedly giving it one-quarter throttle then braking until it is almost empty. Do not run the tank dry because this will result in a burned out glow plug from the fuel mixture being too lean and can also lead to damage from high engine temperatures.
Shut off the engine by pinching the fuel line to the carburetor and let it cool down for about 10-15 minutes before you start on your next tank of fuel.
Tank 2
Advance to half-throttle for 2-3 seconds for the second tank of fuel. Remember to accelerate smoothly through the entire break-in process. Do this repeatedly as long as you have fuel. When the second tank is done repeat the shut-off and cool-down steps as you did in the first tank of fuel.
Tank 3
On the third tank of fuel you will run for a 3-second count at half-throttle then brake. By this time the engine begins to loosen up and the idle may need to be adjusted down.
You will know an idle adjustment is necessary when your nitro RC won't sit still when idling. Use your tuning screwdriver to turn down the idle by turning the idle adjustment counter clockwise to reduce the idle speed. From this point forward you don't have to let your engine cool down between tanks.
Tank 4
For the fourth tank give your nitro RC full throttle for a count of 3 seconds and then brake. If your nitro RC is equipped with a multi-speed transmission and tries to shift into another gear let off the throttle and then brake. When doing a 3 second count on tank 4 remember to accelerate smoothly to avoid doing wheelies or flipping the RC over.
Tank 5
For this final tank of fuel you will repeatedly accelerate to full throttle in 3 seconds and hold for 2 seconds then brake. After this tank is done you will have completed the break-in process.
Maintain Your Nitro Engine After Break-in
After break-in and after each session with your nitro RC you'll need to perform after run maintenence. For a nitro engine this includes:
Drain the fuel tank

Clean and oil the air filter




Add after-burn oil




Add loc-tite to all screws

Our store aims to offer you the most pleasant shopping experience. We always sell our parts for 20% off MSRP. We sell the finest merchandise and at prices you won't find anywhere else. Most importantly, we value our customers and our goal is to meet YOUR requirements through our commitment to the quality of our products and customer service. Established in 2005, Nitro RC Headquarters has since become the premier source for quality Gas, Nitro and Electric powered RC vehicles. We at NRCH proudly stand behind our full range of 1/4, 1/5, 1/8, 1/10 & 1/16 scale RC Helicopters, Airplanes, Jets, Cars, Buggies and Trucks and offer a wide selection of parts, tools and accessories. Check our website often for many more exciting products on the way!



Use the to ask us anything and we usually will respond the same day. We are usually online 8:00AM-9:00PM EST. However, due to the massive amounts of emails we receive, sometimes it may take up to 24 hours.



| | |
| --- | --- |
| | |