Item Description
Pearl Complex Skin Whitening Pills
(4 x bottles)
Pearl Complex helps to:
    * reduce pigmentation, freckles & pimples
    * clear dark patches
    * lighten uneven skin tone
    * promote healthy, fair, clear complexion

BUY WITH CONFIDENCE
from a trusted seller of authentic and effective beauty products!
  


 

The smooth, ageless skin of Chinese empresses and women of the Emperor's Court has long been the envy of women all over the world. The secret behind the pristine complexion of these exotic women is Pearl Powder. After more than 2000 years, it remains just as treasured for its beauty-enhancing properties.  

Pearl Complex uses pure, high quality hydrolyzed pearl powder which is easily absorbed, acts gently and effectively to improve the quality of your skin and adjust your Shen (the energy of vitality and awareness). It combines the synergistic effects of hydrolyzed pearl powder with dong quai, lycii, chrysanthemum, astragalus and ginkgo biloba to promote a healthy, fair and clear complexion.
Pearl is much more than just a precious gem – it is also a rich source of amino acids, mucopolysaccharides, B-vitamins and a wide range of minerals including calcium, magnesium, zinc, iron, strontium, copper, selenium, silicon and titanium. Studies in China have proven that pearl powder enhances the activity of superoxide dismutase (SOD), the antioxidant enzyme which decelerates melanin production and helps reduce pigmentation, freckles, dark spots and brown blotchy patches. Pearl also contains natural sunscreen. Chinese herbal masters regard pearl powder as a premium Shen tonic, calming and soothing on the body and mind. It cools the liver, enhancing well-being and boosting energy.
Additional components in pearl powder enhance cellular RNA and DNA activities, so skin remains clear, smooth and firm. Body and facial scars are lightened and sun-damaged skin is revived. Pearl powder has proven to be one of the greatest anti-aging remedies providing a more radiant, youthful complexion. Now the many benefits of pearl powder are available to you in an exclusive product :– 

Pearl Complex
(30 capsules x 300 mg)
Pearl Complex - giving you a vibrant, flawless complexion!

*We recommend at least 4 bottles to achieve optimum results.
Before & after pictures of satisfied customers: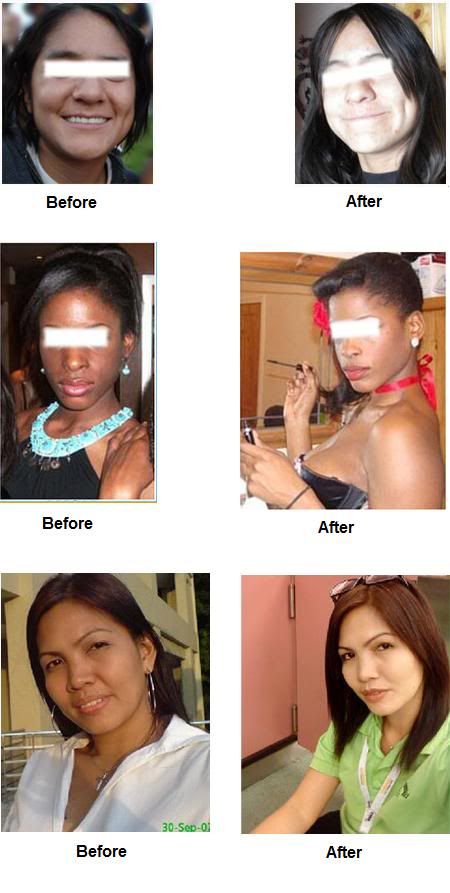 Content :
  30 Capsules x 300mg
Directions :
1 to 2 capsules twice daily, preferably on an empty stomach, at least half an hour before meals.
Ingredients :

Radix Angelicae Sinensis standardized extract - 60mg,
Fructus Lycii standardized extract - 60mg, Pearl - 60mg,
Flos Chrysanthemi standardized extract - 60mg,
Radix Astragali Seu Hedysari standardized extract - 30mg,
Folium Ginkgo Biloba standardized extract - 30mg.

Does not contain fillers, binders, excipients and sugar. No artificial colors, chemical additives, stabilizers, preservatives or gelatine used.
| | |
| --- | --- |
| Payment Options | All major credit cards (Visa, AMEX, Mastercard, Discover), Paypal, Western Union, bank wire transfer |
| Shipping | Free worldwide shipping |
| Sales Tax | No sales tax |
| Customer Service & Shipping Policy | We ship WORLDWIDE via registered airmail with shipping reference number . Please make sure address and recipient name is correct . All items are shipped within 1-2 business days. Please allow 10-21 days for your order to arrive, delivery time depending on the country's customs. |
WE TRY OUR BEST TO SERVE BUYERS IN THE FASTEST & MOST EFFICIENT MEANS POSSIBLE. WE AIM FOR NOTHING LESS THAN YOUR FIVE STAR RATING, SO IF YOU HAVE ANY PROBLEM WITH THE PRODUCT, PACKAGE OR SHIPPING, PLEASE CONTACT SELLER FIRST BEFORE LEAVING ANY FEEDBACK SO THAT WE CAN TRY TO RESOLVE THE MATTER CIVILLY AND PROFESSIONALLY.

THANK YOU FOR VISITING AND HAVE A PLEASANT DAY!