Item Description
HERE WE HAVE FOR AUCTION IS THIS DELIGHTFUL POCELAIN DOLL BY THE ASHTON DRAKE GALLERIES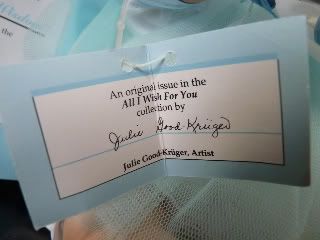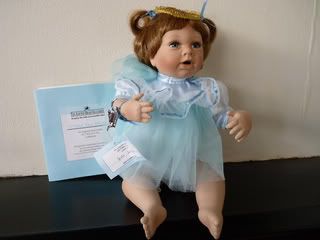 This handcrafted doll is certified as number 3504FC in the edition of
"I WISH YOU WISDOM" 10"
this is an original issue in the ALL I WISH FOR YOU collection designed by artist JULIE GOOD-KRUGER
The edition of 'I Wish You Wisdom' ends forever in 1997, at which time the molds for this doll were broken and no more porcelain was ever caste.
certificate of authenticity.
If you have any questions please contact me (if possible) 24 hours before the auction ends.
This item has been described to the best of my ability.
Payment should be made within three days of the auction end.
The item will be shipped at the allotted time, usually 1-2 working days.
Please kindly leave feedback for me when you have received your item, I will then leave your feedback.
If there are any problems please contact me by email ASAP so we can sort it out.