Item Description
Windows Mobile 6.1 upgrade for HP IPAQ HX2000 series Pocket PC
 

INSTANT DOWNLOAD

+ BONUSES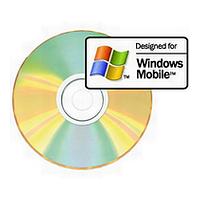 This upgrade is for HP IPAQ Pocket PC:

 HX2100 series: HX2110 - HX2115 - HX2190 - HX2190b - HX2195 - HX2195b
 HX2400 series: HX2410 - HX2415 - HX2490 - HX2490b - HX2495 - HX2495b
 HX2700 series: HX2750 - HX2755 - HX2790 - HX2790b - HX2795 - HX2795b


What is included:


Complete Windows Mobile 6.1 Upgrade Tutorial with detailed instructions by Spiaatie (Me)

Active Sync 4.5

All needed files to complete this upgrade successfully
Windows Mobile 6.1 is in English only
This is my own ''Custom Made'' WM6.1 ROM

What You need to use this upgrade:

Microsoft Windows 2000 / XP
UPGRADE PROCESS WILL NOT WORK WITH WINDOWS VISTA - BUT EVERYDAY SYNC WILL WORK

Microsoft Active Sync

Adobe Acrobat Reader (To open tutorial)

HP IPAQ HX21xx / HX24xx / HX27xx Pocket PC

IPAQ USB cable or cradle

What You will get after upgrade:

Better speed - Much faster than WM2003 or WM5


Great performance

Ability to use newest applications and themes for Windows Mobile 6.1!

Upgrade from any language:

You can also upgrade to WM6.1 ENGLISH from any language platform!

I will provide help if needed!
NO Technical Knowledge Required
CHECK OUT MY OTHER LISTINGS FOR MORE GREAT SOFTWARE AND ITEMS!!!
!!BUY NOW!!
  Bonus #1
iPod Video Converter
It's clean, without any adware or spyware.

It supports all popular video formats including AVI, MPEG, WMV (ASF), RM, RMVB, DivX, ASF, VOB etc.

It's stable and fast.

Easy-to-use wizard-like user interface helps you setup conversion process easily.

The output video has excellent image and sound quality.

ID3 Tag can be derived from the input files automatically.

Batch Processing is supported, it can process an unlimited number of files at one time.

Detailed HTML help file is included.

The installing and uninstalling process is very easy.
Bonus #2
DVD DECODER / MEDIA PLAYER
(Never need additional Codecs for Videos on your Computer)
Highly portable multimedia player for various audio and video formats (MPEG-1, MPEG-2, MPEG-4, DivX, mp3, ogg, ...) as well as DVDs, VCDs, and various streaming protocols
Bonus #3
DVD to IPOD Converter
All-in-One DVD ripper and video converting tool which helps you rip movie from DVD-Video disc to all popular video formats and convert video files between all popular video formats with fast converting speed and excellent video quality. It is a video converter which converts almost all video formats including DivX, XviD, MOV, rm, rmvb, MPEG, VOB, DVD, WMV, AVI to MPEG-1, MPEG-2, MPEG-4, 3GP or FLV movie formats for iPod, Zune, PSP or other portable video device, MP4 player or smart phone.
We only accept PayPal for a fast and easy transaction!
Payments must be received immediately after purchase.If there is a problem, for some reason you need time please contact us and we'll be glad to work with you.

FREE   SHIPPING & HANDLING   FREE


We only accept PayPal for a fast and easy transaction!
I am PayPal Verified for you're safety!
For a safe instant money transfer over the web, we recommend PayPal.com
By using PayPal to complete your transaction eBaY will instantly show you your download link right after your purchase!
PayPal is the fastest and most efficient way of paying for your eBay transactions!
SHIPPING IS FREE!
Fast instant download sent Digitally! Instantly to your email inbox, it will show you were to download your product!
This is a digital item
After you have paid, I will provide you with a link to the product immediately.
If for any reason this does NOT happen, Please contact me. It will be sent automatically to your email so there is no wait time!
Please ensure that any products ordered are compatible with the operating system you are using (see item descriptions). We  cannot accept any responsibility for customer's equipment being faulty or inadequate. We individually checks goods to confirm that they are in first class condition. To ensure safe delivery we monitor our networks.  We Endeavour to dispatch our digital goods instantly from receipt of payment. If, for whatever reason, this is not possible, we will advise you by means of an email.
Feedback