Add to Cart
PATTI PAGE LETS GET AWAY FROM IT ALL MONO NRMT VINYL
Free Shipping
Buy with Confidence
Accepted Secure Payment Options
Need help buying?
Item Description


PROUDLY OFFERING FOR YOUR CONSIDERATION TODAY, IS A CLASSIC PATTI PAGE "LETS GET AWAY FROM IT ALL" LP VINYL LOOKS & PLAYS NRMT!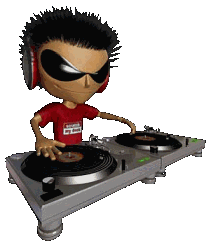 THIS IS THE 1960'S PRESSING ON THE MERCURY WING RECORDS BLUE LABEL WITH SILVER PRINT # MGW-12250 RECORDED IN HI-FIDELITY!
CHECK OUT THE LABEL PICS BELOW TO SEE THE INCREDIBLE SELECTION OF TUNES THAT WILL REALLY GET YOUR FEET TAPPIN AND YOUR HEAD BOPPIN'!
VISUALLY, THE THICK VINYL DISC IS IN OUTSTANDING CONDITION! I HAVE EXAMINED THIS UNDER BRIGHT LIGHT AND NOTICED THAT THE PLATTER HAS RETAINED MOST ALL OF ITS ORIGINAL DEEP RICH GLOSS. THERE ARE SOME EXTREMELY LIGHT PAPER SCUFFS NONE OF WHICH WERE EVEN CLOSE TO BEING "FEEL-ABLE" NOR DID THEY EFFECT THE INCREDIBLE LISTENING EXPERIENCE IN ANY WAY!
BASED ON THE ABOVE IMPERFECTIONS I FEEL THE VINYL GRADES AS NRMT-!
I HAVE PLAY GRADED THIS MOMENTS AGO AND THE LISTENING EXPERIENCE WAS INCREDIBLE!
THERE WERE NO NOTICEABLE SKIPS, STICKS, JUMPS, POPS, CLICKS, TICKS OR BURPS!!
THE LISTENING EXPERIENCE GRADES A SOLID NRMT!!
THE COVER PRESENTS WELL. THERE IS NO SPLITTING, TAPE, STICKERS OR STAINS! THE SPINE IS STRONG AND TIGHT. THERE IS MINOR RING WEAR EVIDENT ON BOTH SIDES (MOSTLY THE FRONT) THE REVERSE SIDE IS CLEAN WITH MINOR DISCOLORATION. IT IS PERFECTLY READABLE WITH A SMALL "B" WRITTEN IN THE UPPER LEFT CORNER. THERE ARE SOME VERY MINOR CORNER DINGS/CREASING/SOILING AS SHOWN. BASED ON THE ABOVE IMPERFECTIONS I FEEL THAT THE COVER GRADES AS EX
OVERALL THIS CLASSIC LP GRADES AS EX+ AND WILL PROVIDE THE NEW OWNER WITH AN INCREDIBLE LISTENING EXPERIENCE AND MANY YEARS OF HAPPINESS!
WE USE GOLDMINE AS GUIDELINE FOR OUR GRADING SYSTEM.
ALL RECORDS ARE VISUALLY INSPECTED UNDER BRIGHT LIGHT. I TRY TO PLAY GRADE WHEN POSSIBLE OR AT LEAST IN ANY AREAS IDENTIFIED AS QUESTIONABLE FROM THE VISUAL INSPECTION.
MINT
Mint records are in most cases sealed in original shrink wrap. The only wear permissible is to the shrink wrap itself.
NEAR-MINT
NM records have glossy vinyl. There are no visible defects such as writing, tape, or stickers on the labels. The labels should not contain any spindle marks (from someone blindly trying to put the record on the turntable) The vinyl may have a few extremely fine hairline scratches or light scuffs that do not affect the sound quality. The vinyl will "appear" to have been unplayed (It may very well have been played and well-cared for) The album cover will have NO writing, tape, creases, folds, seam splits ,stains, ring wear or Promo holes or cuts!
VG+ (EXCELLENT)
VG+ records have glossy vinyl. Slight signs of wear, including light scuffs, very light scratches or slight warping that does not seriously affect the listening experience is permissible. Very slight intermittent background noise mostly in the quiet passages is acceptable.
The album cover will have no more than three of the following imperfections: light writing such as initials or name in one area, minor creasing, seam splits not larger than 1". Neatly taped seams of 2" or less. It may also contain very slight ring wear or discoloration, a promo stamp, punch hole or cut-out as originally sold.
VG
VG Records have more obvious flaws such as more pronounced scratches & lack of gloss. Groove wear and scratches deep enough to be felt with a fingernail are common. When played there will be surface noise but it should not continuously overpower the music. There are NO skips permissible with no more than 1.5 grahams of tracking force. It is common to hear crackling and pops especially in the quiet passages. The labels may contain writing such as a persons name or initials or it may contain a piece of tape or sticker with or without writing. The cover may have some seam splits, writing, tape, stickers, ring wear and scuffs.
VG-
VG- All of the defects listed VG category would be more pronounced. The record will play through without skipping WITH NORMAL tracking force. A quick skip or two with no more that 2.5 grahams of tracking force are permissible. The record will have many obvious flaws but still enjoyable to listen to. Generally if the record is rare, it is still highly collectible.
G/G+
Good (G), Good Plus (G+) Good does not mean Bad! A record in Good or Good Plus condition can be put onto a turntable and will play through without skipping WITH NORMAL tracking force. A quick skip or two with no more that 2.5 grahams of tracking force are permissible. It will have significant surface noise and scratches and visible groove wear (on a styrene record, the groove will be starting to turn white). A cover or sleeve will have seam splits, especially at the bottom or on the spine. Tape, writing, ring wear or other defects will start to overwhelm the object.
* * * * * * * * * * * * * * * * * * * * * * * * * * * * * * * * * * * * * * * * * *
***GRAB THIS NOW BEFORE IT'S GONE FOREVER!!!!!!***
* * * * * * * * * * * * * * * * * * * * * * * * * * * * * * * * * *

---
PLEASE REMEMBER TO CHECK OUT MY OTHER ITEMS I HAVE UP FOR SALE THIS WEEK!!
---
---


I accept the following types of payment:

*** WE ACCEPT PAY-PAL!!!***


***USA MEDIA MAIL (CAN TAKE 1 TO 4 WEEKS!) $3.95 NO INSURANCE INCLUDED!

***USA PRIORITY MAIL $9.95 ***

CANADA $9.95

***WORLDWIDE $14.95 ***



***YES WE COMBINE SHIPPING! U.S.A $1 EACH ADDITIONAL RECORD. INTERNATIONAL $6 EACH ADDITIONAL RECORD!***

***This item will be shipped FLAT sandwiched between cardboard
"FOR ULTIMATE PROTECTION" We pride ourselves in packaging your investment properly!***





If you are the winner of this item please pay within 7 days!
Please email me with any questions you may have before you Bid or Buy!
Quality Memorabilia brought to you by







Recent Reviews
Recent Questions & Answers
What is your best price for this item?
Answer:
The lowest price I accepted including shipping
$39.98
Buy Now
PATTI PAGE LETS GET AWAY FROM IT ALL MONO NRMT VINYL