Add to Cart
2010 10 Mazda3 Eyelids Eyebrows Headlight Light Brows 3
Item Description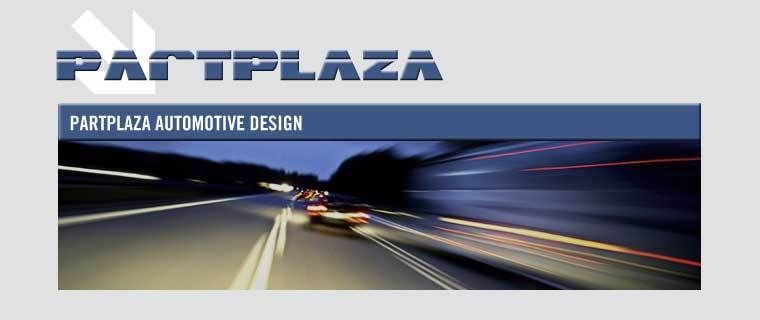 PARTPLAZA is happy to offer you only the Best in Automotive Aftermarket.
We only sell Top Quality products & are constantly expanding our catalog.
We are truly Striving for Perfection and Excellence in our sales & services.
Sincere Thank You for visiting PARTPLAZA and we hope you come again!
PRODUCT DESCRIPTION
BRAND NEW NEVER USED EYEBROWS FOR 2010 MAZDA3
Highest quality polished black thick ABS

Perfect smooth Polished material

–

can be used as it is on a black car.

Modify your car with this unique product

Made of Flexible Smooth black ABS – will never crack!

We always recommend professional installation.
COLORS:
These eyebrows are polished black but upon request we will paint them
To match your Mazda color for an extra charge of $35
We use FLEX primer and 3 coats of Mazda paint to ensure a perfect paint job.
TO REQUEST CERTAIN COLOR:
E-mail us at with name and code of your color and wait for confirmation.
Please allow 5 - 7 business days for painting service unless your color is listed below.
LIST OF AVAILABLE PRE-PAINTED COLORS:
While we can paint ANY 2010 Mazda3 available colors:

16W - Black Mica
34K - Crystal White Pearl
27A - Velocity Red Mica
38P - Liquid Silver
38J - Celestial Blue Mica
38R - Graphite Mica
38L - Gunmetal Blue Mica
32V - Cooper Red

Give your Mazda a more aggressive appearance with these Headlight Eyebrows.
These ABS headlight eyelids take just minutes to apply.
Installation is extremely easy and anyone could do it in minutes.
Package includes One PAIR of 2010 Mazda3 UPPER Eyelids eyebrows and installation adhesive for trial purposes and showings ONLY !!! Please use additional amount of tape. We strongly recommend "3M" brand.
PAYMENT OPTION
Available payment options are PAYPAL or a Direct Credit Card Payment at (617) 924-4028.
SHIPPING INFO
For Shipping we use USPS and FedEx Services depending on destination and sale date of the week. This is done to insure fastest delivery of the product to the destination. All orders completed by 3pm EST ship same day if at all possible and most will arrive within 3 - 5 business days anywhere in the USA and 4 - 8 business days in the rest of the world. Please inquire about shipping rates for any unlisted countries. We CAN ship anything, anywhere, it is just a matter of shipping cost! Puerto Rico, Hawaii and Alaska are always same price as rest of USA.
COMPANY INFO
PARTPLAZA warehouses reside in Boston, MA and we are here during business hours to assist you with all your questions and concerns about our products by Contact at the "contact seller" link above .
Thank you for the opportunity to serve you and we hope you enjoy the product and service!
TERMS AND CONDITIONS
Please make the sale easier for both you - our respected customer, and us:
Please arrange for any delayed payments prior to bidding. Otherwise we expect a payment within 5 days. We DO understand it can be out of your hands sometimes and are simply asking for staying in contact in case something goes wrong and you can not process the payment timely.
Please do ask all questions about the offered product Prior to bidding to prevent time and $$ waste.
If you are not sure you can afford the product at this time but really want it etc... - Just get in touch with us and we might (In some cases) hold it for you and run another auction at a later time.
All products we sell are absolutely guaranteed to arrive in Top Shape!
We will honor Exchanges and/or returns in all reasonable circumstances!
Please contact us should you be unsatisfied with the product and we WILL arrange a return.
Negative feedback can ALWAYS be avoided by means of COMMUNICATION!!!
Thank you
PartPlaza Automotive
Powered by
Recent Reviews
Recent Questions & Answers
What is your best price for this item?
Answer:
The lowest price I accepted including shipping
$165.00
Buy Now
2010 10 Mazda3 Eyelids Eyebrows Headlight Light Brows 3
$165.00
Shipping Included