Item Description
Silver 1874 Funf Mark Kaiser Konig of Prussia - mint mark A
You are looking at a silver funf (5) mark from Germany featuring Kaiser Konig of Prussia. It is dated 1874 with the mint mark "A". It has minor scratches on the surface, but is in very good condition. It is a large coin, at 38mm (1.5 inches) in diameter and weighing 27.3g   (0.95 ounces). It has writing engraved along the outside edge saying Gott mit uns (meaning God with us). A nice old coin to add to your collection!
Take a look at pictures below.
Own a piece of history!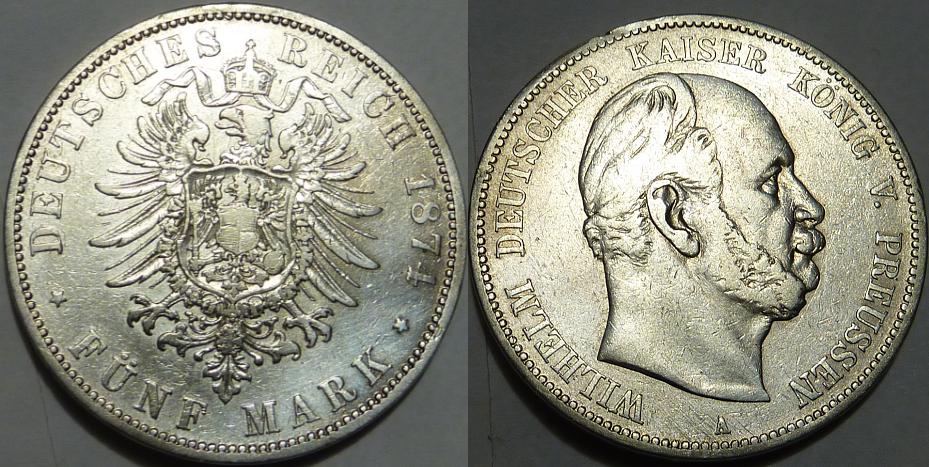 Thanks for looking, come again!