Bought at asking price
$24.94
courtneyblanchardallen
(1 purchase)
from Charlotte, NC
Transaction Details
Apr 25, 2012 1:13 am
Buyer
$24.94
Bought - Paid With Paypal
Apr 25, 2012 7:33 am
Seller
Item Sent:
Estimated delivery: Apr 28, 2012
Images
Additional Information
Terry Wayne Allen (born June 11, 1959) is a retired professional wrestler who became famous under the name of Magnum T.A. Terry Allen started wrestling in 1977 for Florida Championship Wrestling and the Pacific Northwest territory. He soon moved to Mid-South Wrestling and by 1984, was a major star under the name Magnum T.A., "America's Heart Throb." This gimmick was based on Allen's resemblance to actor Tom Selleck and Selleck's television character, Magnum, P.I. His good looks and tough-guy charisma led to a large female fan base. His first major championship was the Mid-South
North
American Heavyweight Championship; he won the championship from Mr. Wrestling II.
In 1984, the National Wrestling Alliance's (NWA) Jim Crockett Promotions (JCP) signed him. Allen became one of the top faces in the promotion. He often teamed with Dusty Rhodes as "America's Team."
On October 14, 1986, Allen was driving in his Porsche in the rain and lost control, wrapping the car around a telephone pole. Initially, investigators believed he was speeding, but forensic reports showed he was driving the speed limit. The left side of his body was paralyzed, ending his in-ring career. Losing Allen as a wrestler prompted NWA booker Dusty Rhodes to turn Nikita Koloff into a babyface. According to the storyline, Koloff gained respect for Magnum from their feud and wanted to take his place. This was memorialized in the spring edition of the Wrestling '87 magazine, with a large photograph of Koloff with the words "I cry for Magnum T.A." beside him.
Magnum later worked as a commentator for the NWA and World Championship Wrestling (WCW), and also served as a manager for Koloff and Dusty. In his last big event in WCW (the TV program later renamed WCW Saturday Night), he was attacked by Blanchard, which prompted Dusty, now the U.S. champion, to come to the aid of his friend and use a baseball bat against Blanchard and Arn. However, NWA President Jim Crockett Jr. also ran into the scene to end the fight and accidentally was also blasted with the bat, which resulted in Dusty being stripped of the title and being suspended. After Magnum's friends left JCP (Dusty signed with Florida Championship Wrestling and later the World Wrestling Federation, and Koloff signed with the American Wrestling Association), Magnum left JCP as well, although Magnum would return to JCP, which would become WCW on and off, until 1993.
Magnum would return to the wrestling spotlight in 1998 when he managed Barry Windham and former foe Tully Blanchard to victory over NWA World Tag Team Champions The Border Patrol for the title, but Windham and Blanchard's reign was short-lived and the Patrol would regain the belts.
Allen attended high school at Norfolk Collegiate School in Norfolk, Virginia. While attending school there, Allen was a member of the wrestling team and won the state championship in the 167 pound division. After graduation, he attended Norfolk's Old Dominion University but did not graduate.
Allen, a born-again Christian, owns a small commodity hedge fund, and is a well respected "family man." He is divorced from his first wife, Tamara. He and his wife, Courtney, (formerly married to Tully Blanchard) tied the knot in March 2005, and reside in Charlotte, NC. Together, they are raising Taylor, Tanner, Tessa and Tally (Courtney's children with Tully), and Christian (Magnum's son from a previous marriage). In October 2007, Magnum and Courtney welcomed twins into their family. Although Lucy and Tucker were born prematurely and spent several weeks in Carolina's Medical Center's NICU, it has been reported that the babies are home and doing well. Magnum recently appeared in World Wrestling Entertainment (WWE) at their pay-per-view, Vengeance, shown sitting at ringside as part of the cameos for "the Night of Champions." He is the godfather of WWE wrestler Cody Rhodes.
Magnum stood 6 ft 1 in (185 cm), and his billed weight was 245 lb (111 kg). The matches on the DVD are from the period 1981-1985 and include the following, all shot in their entirety:
Terry Allen vs Nick Bockwinkle
Terry Allen vs Reggie Parks
Terry Allen/El Gran Apollo vs Dory Funk/Draper
Terry Allen vs Gordon Nelson
Terry Allen vs Raul Mata
Terry Allen vs Kevin Sullivan
Terry Allen vs Super Destroyer
Magnum TA vs Tony Zane
Magnum TA vs Rip Rogers
Magnum TA vs Arn Anderson
Magnum TA vs Butch Reed
Magnum TA vs King Kong Bundy
Magnum TA vs The Missing Link
Magnum TA vs Doug Vines
Magnum TA vs Wahoo McDaniels
Magnum TA vs Black Bart
Magnum TA vs The Barbarian
Magnum TA vs John Tatum
Magnum TA vs Buddy Landell
Magnum TA vs Ric Flair
Magnum TA vs Tully Blanchard

All images included with this description are actual scans from the video, they are not file copies. DVD runs approximately 2 hours.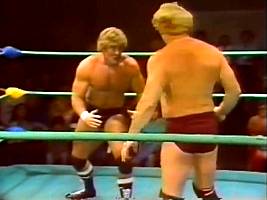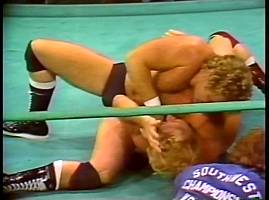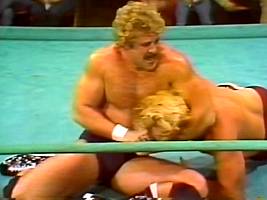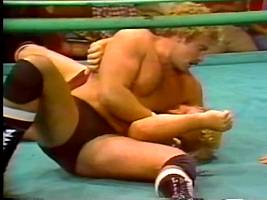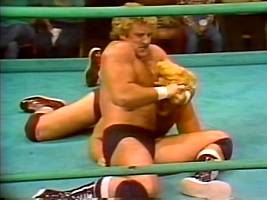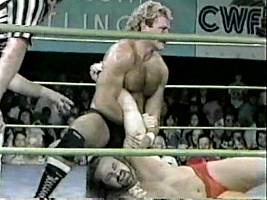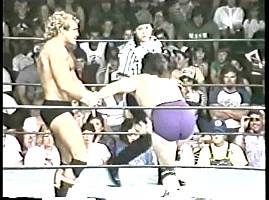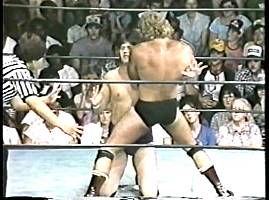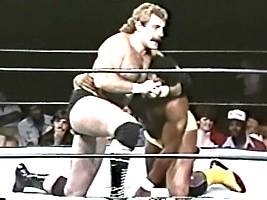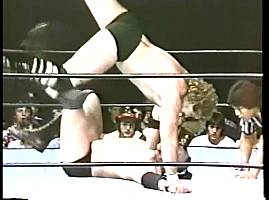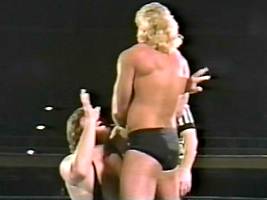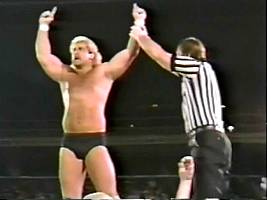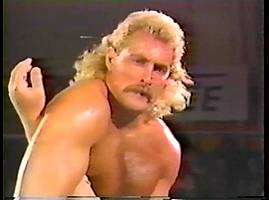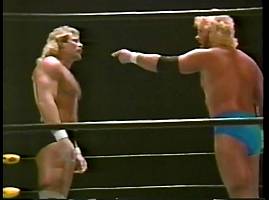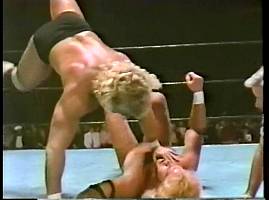 Translate this Item