Item Description
*ITEM:   JACK & JILL Childrens Magazine Feb. 1963 Reading Book
*MANUFACTURER:  Jack and Jill
*TITLE:  Jack and Jill
*AUTHOR:  None
*YEAR:  Copyright  Feb. 1963
*COVER:  Softback
*MEASURES:  Approx.  10" X  7"
*PAGES:  68
*CONDITION:  Used. I flipped through the pages and they all appear to be intact. I didn't count the pages just flipped though them. Pages are darkened. Book has edge and corner wear. This book has some noticeable cover creases. Magazine has very noticeable cover wear.
*This item is being sold as a collectable and not as an everyday usable item.
The cut outs are still intact.
*A picture that can be magnified to full screen will be sent upon request.
*Buyer is responsible for any maintenance or repairs needed if any. There may be a page or two missing as I did not count them.
*This item will be sold "as-is" in used condition.
*Buyer is responsible for making sure all is correct with the item and the item will suit the buyers needs and expectations before purchase. Buyer is responsible for making sure purchase of this item is not a mistake.
*Items sold are inspected and photographed at different angles before being boxed up and shipped to the buyer. Any attempts to return broken items in exchange for what's been shipped to the buyer, make the purchase and exchange parts that are needed then send unit back for a refund, extort partial refunds or get a refund due to a mistake made by the buyer in the purchase of the item will be reported  immediately.
****SHIPPING DETAILS
The shipping weight will be 12 oz. USPS first class mail and .75 cents for delivery confirmation. Insurance is the buyers responsibility to add at checkout. A handling fee is charged to cover the time and any expenses associated with the packing and shipping of packages. Anything left is put towards the selling fee's.
SORRY, NO LOCAL PICKUPS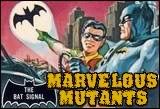 FirstClassMail,12ozP658B3CB1391909IMG3076